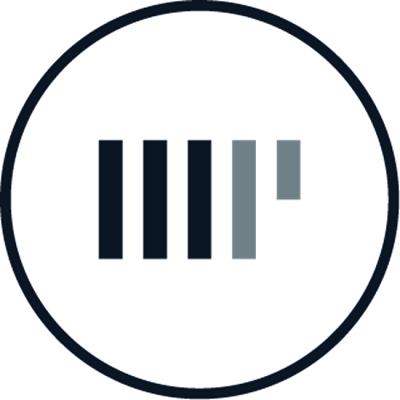 Boutique Wealth Management firm Mackay Private launches digital investing solution
Boutique Wealth Management firm Mackay Private today announces the launch of its innovative digital investing solution, Mackay Private Online.
Mackay Private Online is a digital investing solution, giving investors access to four investment portfolios managed by the Mackay Private team, together with a regular 'feed' of engaging, informative and educational content. Investors can sign up via a few simple steps directly from the Mackay Private website.
Principal adviser and co-founder Sam Mackay explained that the firm was launching the solution to meet the growing demand for professional investing help from those whose circumstances didn't warrant the higher cost of the traditional bespoke private wealth management service.
"We regularly get referrals via our existing high-net-wealth clients, usually family and friends, many with much simpler needs than our private client base. Or else, they are just getting started on their wealth-building journey. In both cases, the traditional face-to-face, personal advice service may simply not be necessary or economical. Like most wealth management firms, we generally have had to turn away these potential clients.
"Now, with our new digital solution, Mackay Private Online, everyone can find the professional investing help they need. Our minimum investment to get started is only $10,000," Sam Mackay said.
Sam's twin brother and co-founder, Will Mackay, added that technology was now available to the wealth management industry to scale their business to reach and serve a much larger number of clients.
"We're particularly pleased that we now have a simple and low-cost online offering for the children of our private clients, many just beginning to invest. In an environment in which young people are being inundated with advertisements telling them that share and crypto trading is fun and easy, we think it's important that we provide a smarter, proven alternative: multi-asset class, diversified portfolios."
"The next generation is used to interacting with service providers online, so offering them our digital solution is the logical way for us to reach, build relationships with and serve these clients," Will Mackay added.
Mackay Private Online is being delivered via a partnership with Melbourne-based fintech investment platform, OpenInvest. The company's head of distribution, Ravi Verma, said that increasing numbers of high-end wealth management firms wanted their own digital investing solution to reach and engage with younger prospects and clients.
"With an estimated $1tr in wealth moving between generations over the next decade, it's logical for wealth management firms to be engaging with the next generation now – not after they have built their wealth to what a firm might regard as their traditional threshold. If you're not already engaging with them, it's likely to be too late by then," said Ravi Verma.
Verma added that such wealth management firms are particularly attracted to the ability to publish informative and educational content to investors via their app.
"We have designed the solution so that firms are not only managing client portfolios but providing valuable financial education as well," Verma said. Sam Mackay agrees financial education is crucial.
"At Mackay Private, our philosophy is to think about growing and protecting wealth over the long term, which means we have to be involving our clients' children and grandchildren. It's about more than just managing an investment portfolio today – we see our role as helping our clients ensure that their hard-earned wealth is protected as it passes down to subsequent generations."
"Mackay Private Online allows us to communicate important lessons to the next generation now, helping them to understand the right way to think about sensible, long-term investing," Mackay added.