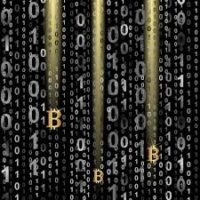 Blockchain prototype gives ASX confidence
Market operator ASX says its successful blockchain prototype has given it the confidence that it can develop a system that could eventually replace the trading platform that underpins the $2 trillion Australian market.

While chief executive Dominic Stevens cautioned that he could only give a "two week view" having been appointed on August 1, the trials run on the prototype suggested that it could eventually handle the required volumes and make the market more efficient for regulators, ASX customers and other stakeholders.

Further development will occur over the next 18 months with Digital Asset Holdings, the blockchain start-up run by former JPMorgan executive Blythe Masters. ASX owns 8.5 per cent of the business.

While most blockchains are public networks, where there are no restrictions on who can join and transact, the ASX model would be a private network, where permission would be limited to regulated participants.

But Mr Stevens said that while analysts and investors were excited by the project, ASX wouldn't be rushed.

"This has to be at the highest level. This is not something that's going to happen overnight," he said.
To read more, please click on the link below…