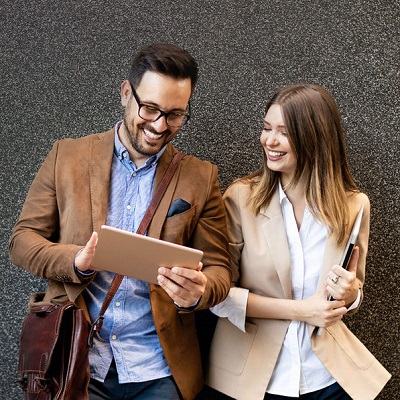 Bizcap enjoys month-on-month double-digit origination growth throughout COVID and 275% growth in 12 months
For small-medium sized businesses, getting access to the finance they needed from the mainstream banks was difficult enough before COVID-19. Throw a pandemic into the mix, and that task became a whole lot harder.
While the mainstream banks and many non bank lenders may be hesitant to lend to small businesses – particularly in the current environment – fintechs such as Bizcap are not.
Since its launch in 2019, Bizcap has been committed to helping small-medium sized businesses grow. During the pandemic, the company has been able to help hundreds of SMEs, with their funding space growing over 275% in the past 12 months to help businesses survive and thrive.
"We believe that small businesses need access to the capital they need to grow, and deserve to have access to funds in an easy and quick manner,"  says Zalman Blachman, Joint Managing Director and Co-Founder at Bizcap.
"Small business is the lifeblood of our country and our economy, and we support that as much as we possibly can."
As Australia's most open-minded lender, Bizcap looks beyond the traditional methods of assessing a loan application, providing customers and brokers alike with a quick and effective option to secure the capital they need.
The only stipulation is they have an ABN, have been in business for at least six months, and have an average monthly turnover of $10,000 or more.
The SME finance challenge
Pre-2020, the mainstream banks had earned criticism from the Reserve Bank of Australia for their lengthy and arduous small business lending processes.
More recently, Kate Carnell, Small Business Ombudsman at the Australian Small Business and Family Enterprise, who has previously voiced concerns about how banks work with small businesses, stated that getting access to credit will be vital for small businesses to stay afloat this year.
With onerous paperwork and onerous processing times are common when dealing with banks, Bizcap's same-day approval and funding mean you and your clients can spend time where it matters most – not hanging on the phone or filling out mountains of paperwork. Bizcap also focuses on helping SMEs with capital of all sizes and have recently issued many loans in the $200,000 – $600,000 loan size. The ability to turn around these larger deals with speed and ease is typically associated with smaller sums, it's one of the key differences with Bizcap within the marketplace.
Bizcap customer Anthony Scarcella of A1 Fitness Supplies needed access to funds to take advantage of an opportunity he saw in the market during COVID-19. He says: "We needed to act quickly, and Bizcap helped with that. The paperwork is minimal – and, in business, time is money."
Another Bizcap customer, Robert Rachella, of S & M Metals in Queensland, says: "It's really no-nonsense. With Bizcap there's no red tape – we get straight to the point and continue doing business."
And, that access to finance has been vital, given that – according to the RBA – small businesses were twice as likely to record a decline in revenue in comparison to large companies, due to their strong representation in the sectors that have been hardest hit by the pandemic, including recreation and hospitality industries.
While this would generally increase the number of small business insolvencies, this has so far not been the case. And, while the financial support measures put in place by the government have undoubtedly helped, so too has the approach of non-bank lenders such as Bizcap.
If you, or your clients are looking for access to capital fast, Bizcap, Australia's most open-minded lender, may be the solution you've been looking for!