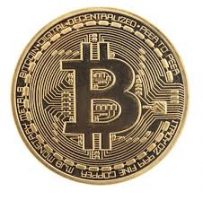 Bitcoin rises to record on currency controls
Bitcoin hit an all-time high overnight, according to Bloomberg data, thanks to continued adoption in China and other parts of the world where traditional currencies are tightly controlled.

The digital currency, which just turned eight years old, reached $US1140.64, which was higher than the $US1137 it hit in November of 2013. In December, bitcoin also surpassed its previous all-time high in total market capitalisation, which now exceeds $US16.1 billion.

The latest increase was driven by capital or currency restrictions in countries ranging from China to India and Venezuela, where people purchased bitcoin to protect their savings, as well as increased adoption by investors. The digital currency beat every other currency, stock index and commodity contract as an investment last year.

"Unlike the exponential adoption that propelled the price of Bitcoin in 2013, the current ascent was driven by a more gradual adoption over the last three years, mostly in China and other countries that have capital or currency restrictions," Gil Luria, an analyst at Wedbush Securities, said.

Global restrictions on sovereign currencies are playing a major role in driving increased bitcoin demand. The Chinese government, for example, made it more difficult for people to move the nation's currency and spend it overseas, leading to trapped liquidity. That's made bitcoin, which isn't controlled by any government or central bank, more attractive.

India and Venezuela banned their largest-circulating bank bills in a bid to make it harder to pay bribes and buy contraband in cash. Governments all over the world are boosting reporting rules for assets abroad and allocating more resources to figuring out how and where illegal cash moves around. It's part of efforts to combat terrorism financing and corruption following graft scandals from Europe to Brazil. That's boosting demand from people who want to receive and send cash without all the oversight.

And isolationist policies by some governments to restrict remittances are pushing consumers into bitcoin as well. US President-elect Donald Trump said during his campaign that he'd limit or halt remittances to Mexico until the Latin American nation agrees to pay for a border wall between the two countries.

Finally, the explosion of bitcoin supply growth is slowing, with so-called miners getting fewer electronic coins in exchange for letting the network use their computing power. The payment to owners of the computers that verify bitcoin transactions and record them in a public ledger known as the blockchain fell by half in the middle of last year.
To read more, please click on the link below…
Source: Bitcoin rises to record on currency controls | afr.com