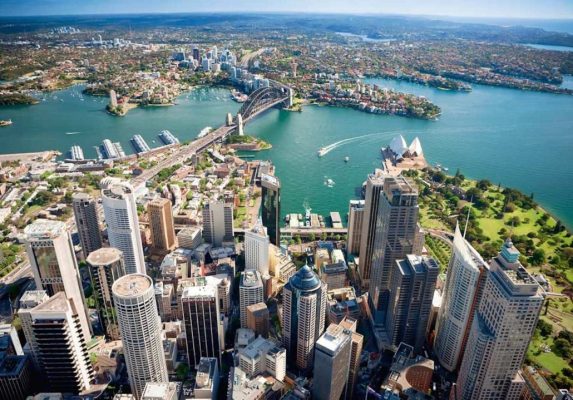 Bitcoin on the map in Sydney's city
Cryptocurrency has been hailed as the way of the future — digital assets which can be deposited, spent and exchanged for real world goods.

Operating outside of central banks, cryptocurrency has increased in popularity since the concept found form in bitcoin — claimed to be the first of its type — just under a decade ago.

At the end April last year the total value of all existing bitcoins exceeded $2.5 billion Australian dollars, millions of which are exchanged each day — including in the heart of Sydney's CBD.

Coinmap, a heatmap of registered businesses and ATMs which accept bitcoin, shows 30 locations in the City of Sydney — including bars, restaurants and cafes such as the Metropolitan Hotel in the CBD and the Old Fitz Hotel in Woolloomooloo.

This month Darlinghurst Business Partnership (DBP) had about 40 businesses attend an evening on crypto-currencies ahead of an influx of interstate and international visitors for Mardi Gras — almost all of whom were interested in implementing technology to allow them to accept bitcoin.

While sceptical of bitcoin as a long-lasting currency, DBP president Stephan Gyory said he would be looking to sign up — but that the only way to make the venture viable would be for Darlinghurst to become a bitcoin hub, where visitors knew they could spend their cryptocurrency.

Australian company BitPos, a point of sale system for the digital currency, has 30 businesses within Sydney's CBD and surrounds using their technology.
To read more, please click on the link below…