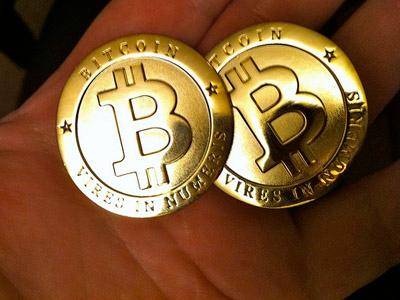 Bitcoin Gold: The world's biggest cryptocurrency looks set to split again
Another bitcoin split is in the works, as a group of developers plans to establish an offshoot called Bitcoin Gold (BTG).

According to bitcoin developer Jimmy Song, the aim is for BTG to become "a better gold than bitcoin".

The world's biggest cryptocurrency is commonly compared to the precious metal, as investors debate its merit as a safe-haven store of value.

Back in August, analysts at Morgan Stanley made an interesting appraisal of the similarities and differences between the two assets.

Bitcoin Gold developers are planning to establish a hard-fork on October 25 and the new version of the currency is scheduled to be in operation by the start of November.

The prospect of another split comes amid another surge in the price of original bitcoin (BTC) overnight. It rocketed up more than $US500 ($639) to a new record high, briefly climbing above $US5400.

Just like when Bitcoin Cash split in August, anyone holding Bitcoin at the time of the fork will receive the same amount of Bitcoin Gold.

The aim of Bitcoin Gold developers is to level the playing-field somewhat for bitcoin mining. Currently, mining is dominated by what's called Application Specific Integrated Circuits (ASICs).
To read more, please click on the link below…
Source: Bitcoin Gold: The world's biggest cryptocurrency looks set to split again | afr.com