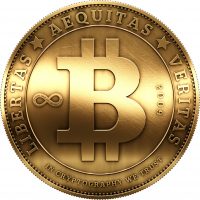 Bitcoin finds a bottom as risk aversion grips global markets
What's supposed to be the most volatile asset in the universe is proving to be a bastion of stability compared with wild swings and carnage in global equities this week.

Bitcoin clawed its way back from the four-month low of $US5922 it touched on Tuesday, rebounding almost 45 per cent to $US8500.

The S&P 500 Index and the Dow Jones Industrial Average both fell more than 5 per cent this week, wiping out gains for the year. Emerging markets stocks and currencies also plunged, while shorter maturity US Treasuries climbed as investors fled from risky assets to safe-havens.

Bitcoin's supporters are quick to extol the cryptocurrency' virtues as an asset that's uncorrelated to the broader market – independent from any single country, company or central bank – which can serve as a haven in times of market turmoil.

And while that turmoil can usually be found in Bitcoin prices and headlines, this week US equities are beating the largest cryptocurrency on that field.

Since the drop below $US6000, Bitcoin has been on a steady climb, causing volatility measures on the digital asset to stabilise while the sell-off in the S&P 500 triggered the biggest jump on the Chicago Board Options Exchange Volatility Index ever.
To read more, please click on the link below…
Source: Bitcoin finds a bottom as risk aversion grips global markets – Sydney Morning Herald