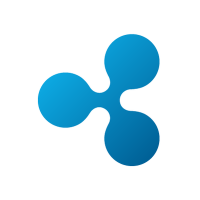 Bitcoin competitor Ripple value climbs, almost beating Facebook's Mark Zuckerberg
The virtual currency boom has gotten so heated that it is throwing the list of the world's richest people into disarray.

Consider what has happened to the founders of an upstart virtual currency known as Ripple, which has seen its value skyrocket in recent weeks.

At one point on Thursday, Chris Larsen, a Ripple co-founder who is also the largest holder of Ripple tokens, was worth more than $US59 billion ($75 billion), according to Forbes. That would have briefly vaulted Mr. Larsen ahead of Facebook chief executive Mark Zuckerberg into fifth place on the Forbes list of the world's richest people.

Other top Ripple holders would have also zoomed up that list as the value of their tokens soared more than 100 per cent during the last week — and more than 30,000 per cent in the last year. The boom has turned Ripple into the second largest virtual currency, within striking distance of the original behemoth, Bitcoin.

The explosion in Ripple's value over the past month is the starkest illustration yet of how the mania around Bitcoin has spilled over into a broader universe of virtual currencies. These coins — with names like Cardano, Stellar, and Iota — are generally new twists on the Bitcoin technology, which uses a decentralized network of volunteer computers to keep a record, known as a blockchain, of all transactions.
To read more, please click on the link below…
Source: Bitcoin competitor Ripple value climbs, almost beating Facebook's Mark Zuckerberg | afr.com