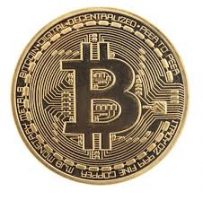 Bitcoin cash is essentially printing money
The creation of a second bitcoin asset this week did almost nothing to dilute the price of the original unit, with the value of the new asset instead rocketing skyward, generating almost $US7.5 billion ($9.5 billion) out of thin air.

This week, a group of bitcoin activists and developers created a second version of bitcoin, within a few hours, the value of the new unit – bitcoin cash – leapt to over $US600.

The original bitcoin price however, remained fairly steady, still trading at about $US2700 a coin, despite an almost 1:1 duplication of itself.

"Everyone who has bitcoin now has bitcoin cash and because the market reckons this is worth $US600, it's almost like free money!" crowed one Reddit user.

The "fork" – instigated by some bitcoin miners as they ran different software to generate different sized blocks – meant bitcoin cash essentially inherited a similar amount of coins in circulation: about 16.5 million units.

Calculating the market capitalisation of cryptocurrencies is similar to that of a stock's: you multiply a coin's price by the total supply of coins in circulation.

But unlike when a company issues more stock and the price re-rates, bitcoin simply cloned itself and the market instantly ascribed value to the new asset.

Investors who held on to bitcoin – and who clearly weren't frightened off by the fork because there wasn't a sell-off – are now credited with an equal amount of bitcoin cash.

Bitcoin's total market capitalisation is about $44.8 billion and as of Thursday morning, bitcoin cash is about $7.2 billion.
To read more, please click on the link below…
Source: Bitcoin cash is essentially printing money – The Sydney Morning Herald