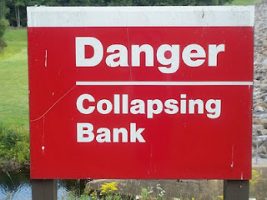 Big banks face big risk of losing customers
Australia's big banks face a huge risk of losing their most valuable customers to their fintech rivals, new research has shown.

According to an analysis conducted by Centre for Social Economics and Roy Morgan Research, the big bank customers most likely to churn, instead turning to tech-savvy fintech providers, are their "most valuable customers".

The fintech phenomenon, according to Roy Morgan, taps into a new consumer mindset – called the Desire Economy – where 64% would prefer never to go into a traditional bank branch. Ever again.

Consumers in the Desire Economy are younger, well educated, tech-adopting, urban dwellers. Forty percent are early adopters of technology compared to only 5% in the traditional economy.

The 4.5 million Australians with this new digital mindset in the Desire Economy look for sleek, in-control user experiences, not for product-based sales.

Analysing data in the Roy Morgan Single Source consumer database, the Centre for Social Economics discovered that none of the big four banks have a competitive advantage in the Desire Economy – where a customer is calculated to worth 2.6 times the value of one in the traditional economy.
To read more please click on the link below…
Source: Big banks face big risk of losing customers – Australian Broker