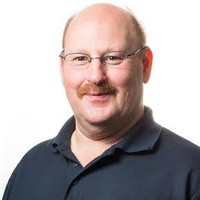 BGL launches the BGL Training Academy
BGL Corporate Solutions, Australia's leading supplier of SMSF administration and ASIC corporate compliance solutions, announced at TOA Ignite Conference in the Philippines yesterday, the set up of the TOA BGL Training Academy. The Academy will provide firms with an outsourcing team at TOA Global the ability to have their Team certified on BGL's cloud solutions, CAS 360 and Simple Fund 360.
"We are delighted to launch this new training opportunity in partnership with TOA Global, a long time business partner of BGL" said Ron Lesh, BGL's Managing Director. "This new initiative adds to the range of training opportunities available to BGL Clients in Australia and overseas. TOA clients using BGL solutions will benefit with improved productivity and recognition of their learning achievements."
"The CAS 360 and Simple Fund 360 certifications will provide TOA client with the necessary skills and tools to ensure their outsourcing teams can efficiently manage companies and self-managed superannuation funds in CAS 360 and Simple Fund 360" added Lesh. "We understand it is extremely important for outsourcing teams to fully understand how CAS 360 and Simple Fund 360 work to ensure their firms are compliant with the Corporations and SMSF law. I'm proud of this new initiative – it will help many outsourcing teams and further build the skills of accountants working at TOA".
"At BGL, we are strong advocates for developing ecosystem partnerships that establish a better way for our clients to work with their clients and have invested heavily to create training and other resources for our clients. This new training platform with TOA Global is an example of two leading providers collaborating for the benefit of both our clients" highlighted Lesh.
To find out more, check out: bglcorp.com/training-academy/