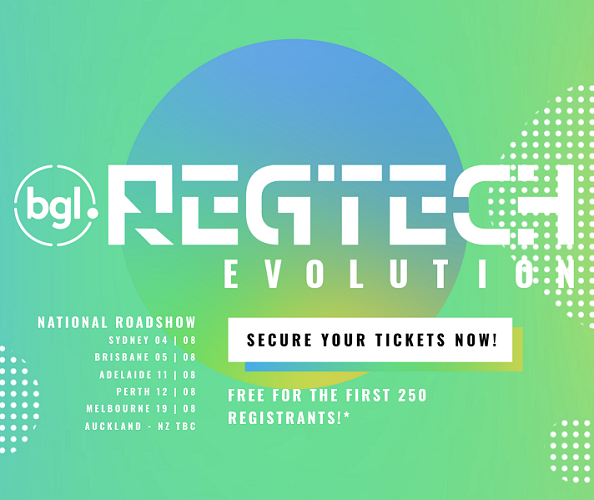 BGL announces REGTECH 2021
BGL Corporate Solutions, developer of Australia's leading SMSF administration and ASIC Company Compliance software solutions, announce registrations are now open for BGL REGTECH 2021. This will be one of the first large scale industry events across Australia and New Zealand in 2021.
"Last year we explored the theme 'Engage' – engaging with your clients, engaging with your people and engaging with technology – and how these three elements have an impact on the success of your business. This virtual was an incredible success, providing clients with an entertaining and educational experience," reminded BGL's Managing Director, Ron Lesh.
"In 2021, we will be exploring 'Evolution' – how have our client's businesses evolved and where will the next phase of this evolution take them. Again we will focus on clients, people and technology – how are we, as an industry, evolving and turning big ideas into action," said Lesh.
"With 13+ sponsors and over 300 people registered in less than 24 hours, BGL REGTECH 2021 will be an incredible opportunity for our clients to think about how their businesses are evolving and what their future will be," added Lesh. "The event will give clients the opportunity to hear from industry thought leaders such as Steph Hinds from Growthwise, Aly Garret from All In Advisory, Daniel Tramontana (BGL's COO), myself and David Boyar from ChangeGPS as our event MC. BGL Regtech is more than just a half-day learning and inspirational experience. It's a chance to step back from daily activities to work on your business rather than in your business."
The next 12 months are going to present our clients with many new and unique challengers" noted Lesh. "BGL REGTECH 2021 will give our clients tools and ideas on how to meet these future challenges."
To find out more about Regtech, visit: bglregtech.com