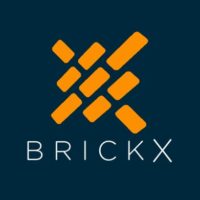 Become a property investor for just $57 with BRICKX
Australians can now invest in an apartment in Darlinghurst for just $57 with BRICKX.
BRICKX CEO Anthony Millet said it's the lowest Brick price yet.
"We're thrilled to offer investors a share in this inner-Sydney property at such a low price point," Mr Millet said.
"With the Brick price starting at just $57, BRICKX continues to strive to make property investment affordable for all Australians".
BRICKX breaks down traditional barriers that exist when it comes to investing in residential real estate by dividing properties into 10,000 units or "Bricks". Investors may then earn capital returns and monthly net rental income in proportion to the number of Bricks owned. BRICKX enables members to choose when to invest and when to exit their investments by offering their Bricks for sale on the Platform.
The one bedroom, renovated apartment on McLachlan Avenue is part of a small boutique block and is already tenanted.
"Darlinghurst is renowned for its eclectic, vibrant mix of cafes, bars and restaurants and is within walking distance to the CBD with easy access to public transport, making it a very desirable suburb," Mr Millet added.
Tim Lawless, Head of Research at RP Data CoreLogic and member of the BRICKX Adviser Panel said Darlinghurst has been a very consistent performer over the last decade.
"CoreLogic figures show unit prices have risen over the last 5 years (to end of March 2017), on average, by 9.22 per cent per annum," Mr Lawless said.
"Rental yields tend to be higher than the broader Sydney average as well, with the typical Darlinghurst unit currently attracting a 4.2 per cent gross yield."
With properties already in Bondi Beach, Enmore, Mosman, Annandale and Double Bay in Sydney, along with Prahran and Port Melbourne, in Melbourne, members can easily access a variety of property investments.
Earlier this month, BRICKX won the CANSTAR 2017 Innovation Excellence Award.
To pre-order your Bricks in Darlinghurst go to www.BRICKX.com and read the PDS to consider if BRICKX is right for you.