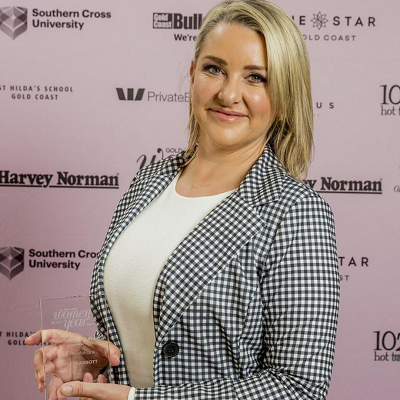 Award-winning fintech entrepreneur Amreeta Abbott joins Board of CarExpert
CarExpert today announces the appointment of Amreeta Abbott as Non-Executive Director, effective October 2021.
Amreeta (pictured) is an experienced non-executive director in the financial technology (fintech) sector for legal,  accounting, advisory, insolvency and succession firms. Her current board appointments include Annature, PayMyTax and Succession Plus. Amreeta founded Annature in 2020, and this has already become the leading Australian-owned electronic signature, ID verification and payment solution for small and enterprise businesses throughout Australia and New Zealand.
As an award-winning fintech entrepreneur, Amreeta is recognised for her ability to transform digital workflow for professionals and enterprise. Her vision is behind the innovative solutions that are delivering the efficiency and performance benefits companies need – and innovating how they can scale to accelerate growth rapidly. Amreeta's role in transforming the accounting and financial services sector has been acknowledged with the successful development of her previous company, NowInfinity.
NowInfinity grew to be an industry-leading platform providing its cloud-based Documentation Suite, Corporate Messenger, Trust Register, and Super Comply products to more than 4,000 accounting firms responsible for around 750,000 entities. Amreeta sold the company in 2020 for $25 million to an ASX listed company, Class Ltd (ASX: CL1). Today, as a born innovator, she is either at the helm or on the board of a dynamic ecosystem of impressive multiple fintech organisations.
Amreeta is investing in CarExpert and will also serve as the first female Board member. She will Chair the Sustainability committee, committing CarExpert to a carbon-neutral footprint in a world moving towards electric vehicles. Being actively involved in the company will also see her execute on the  CarExpert Experience Centre roadmap, due to launch in March 2022. Via the media channel, CarExpert.com.au, and with her visionary skillset, Amreeta will redefine the ways consumers digitally research and buy vehicles now and into the future.
Alborz Fallah, Co-Founder of Expert Media and CarExpert, in commenting on the appointment, said, "Amreeta Abbott's appointment as Non-Executive Director allows us to strengthen our vision and align our goals with a highly successful entrepreneur. It's not every day that you have a board director who can apply the vision for a much bigger picture and back it up with the technology and business skills to take you there. Amreeta's appointment as our first female Director reflects our commitment to diversity, and leaning on her tech leadership will deliver on our plans."
Alborz Fallah also outlined the contribution he expected Amreeta to play: "We are building CarExpert to grow and grow rapidly. Our target is to IPO the business in the next 18 – 24 months, and Amreeta is the ideal Director to support this goal."
For Amreeta joining the CarExpert Board is a challenge she welcomes, stating, "I have first-hand experience of how to solve pain points with fintech innovation and deliver a great customer experience. I am thrilled to be a hands-on Director with responsibility for the Sustainability and tech innovation for CarExpert."