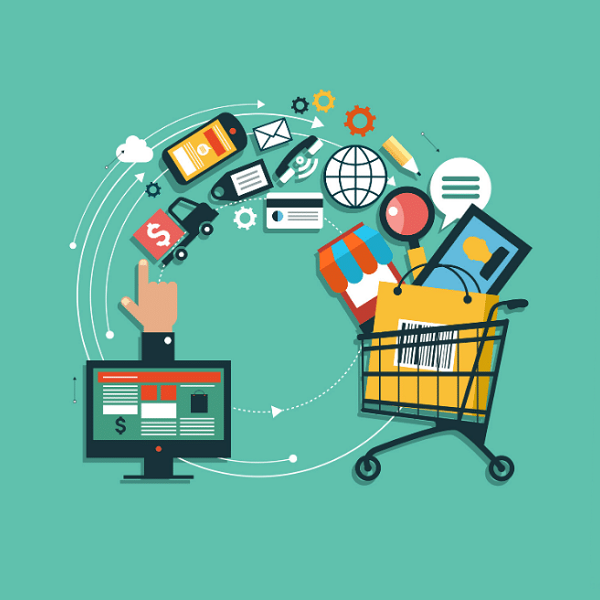 Australia's top eCommerce websites leaving millions on the table: Stripe research
Stripe, which builds economic infrastructure for the internet, has conducted a detailed review of the 100 top eCommerce websites across Australia, uncovering significant errors in the checkout pages of many of the region's most visited websites. The vast majority of sites (91%) had five or more errors on their checkout pages.
Australian consumers expect a fast, intuitive and mobile optimised payment experience, with as much as one-third (35%) saying they would abandon a purchase if it took more than two minutes to check out. Merchants are failing this two-minute-test, with almost half (47%) of consumers saying that, on average, it takes them more than three minutes to complete a purchase. As a result, nearly a quarter (25%) online shoppers abandoned a purchase in the past year because of a long checkout process.
Some of the most common errors include not supporting digital wallets such as Apple Pay and Google Pay, not offering a numerical keypad for entering card numbers on mobile devices, and allowing transactions to be submitted with incorrect card numbers or expiry dates.
With 91% of all online shopping carts being abandoned, fixing basic checkout page errors and removing all possible friction in the transaction process can yield big upticks in sales, especially as more commerce moves online.
Friction-ridden checkouts
Some of the most common errors being made at the checkout page were those which create unnecessary friction for users:
65% didn't allow customers to save their payment information for future use.
46% of checkouts didn't display an error message in real-time when an invalid card number was entered.
39% didn't show an error message in real-time when an expired card was used to make payment.
41% didn't confirm card type when a card number was entered, missing the opportunity to validate payment details in real time.
38% didn't support address auto-complete.
Not optimised for mobile
52% of consumers say they do more than half of their shopping from a mobile device; where merchants face a higher risk of cart abandonment that is twice the rate of those shopping on desktop computers. So building a successful checkout for the small screen is crucial, but many of the 100 sites reviewed offered poor mobile experiences:
A vast majority did not support global digital wallets Apple Pay (84%) and Google Pay (86%)
24% didn't offer a "guest checkout experience" – 1-in-5 consumers said they'd abandon their cart if forced to create an account at checkout.
13% failed to surface a numeric keypad to enter card information on mobile
Poor Practices for subscriptions
Subscription businesses are on the rise, with Stripe's findings revealing that, on average, consumers in Asia-Pacific pay for two active subscriptions. To win subscribers, merchants could do better:
56% of checkouts did not offer a free trial.
48% did not offer reusable payment methods, such as wallets or direct debit.
53% did not let customers enter a coupon code directly on the checkout page.
Low buyer trust and security
A secure website was one of the top two reasons consumers attributed to a positive shopping experience, with 10% saying they have abandoned a website in the past year because it didn't seem secure. Paradoxically, going through additional security steps after customers confirm an order adds extra friction and negatively impacts their experience. Businesses have to strike the right balance and avoid common buyer trust and security errors:
77% of checkouts didn't allow customers to create an account by connecting to a social media profile.
32% didn't offer a guest checkout experience.
15% didn't display an order summary that could be easily adjusted.
Payment options not localised
13% of consumers abandoned a purchase in the past year because their preferred payment method wasn't available. Interestingly, the solution is about offering the right combination of payment options, rather than increasing the quantity of payment methods.
The majority of eCommerce websites typically offered a total of four payment methods in addition to credit cards. For top eCommerce businesses with a presence in multiple markets, the number of payment methods offered did not increase. Instead, they successfully adapted their payment methods on a per-country basis to optimise for local conversion. For example, the same eCommerce business would offer Alipay and Wechat Pay for Chinese customers, and Afterpay and Zip for Australian customers.
Offering the right local payment options helps increase revenue. A separate Stripe study found that businesses saw a 27% increase in sales when they offered Afterpay, a popular buy now, pay later payment method in Australia and New Zealand. With Alipay, a popular payment method in China, businesses saw a two-fold increase in sales from Chinese consumers.
Not letting those sales escape
An example is Melbourne-based travel website, Luxury Escapes. One of the world's fastest growing travel websites, it has been able to attain this status through Stripe Elements, building a smart checkout flow that now serves more than 3.2 million members worldwide. Through enabling Luxury Escapes to build an entirely customisable checkout experience whilst helping customers input their information quickly and correctly, minimising user error and increasing the number of successful payments, has led to huge growth.
Now operating in 30 countries and accepting over 30 currencies, Stripe's been the enabler for Luxury Escape's global expansion. Even during Covid-19 where the travel industry has been massively impacted, Luxury Escapes is the only travel website in Australia to not only maintain its number of employees but increase them over this period.
Hayley Hopwood, Head of Growth ANZ, Stripe said, "The smallest glitches in a checkout page can create significant lost revenues, and so even the world's most successful eCommerce sites struggle to perfect their checkouts. Bringing together a simple payments form, surfacing the right payment options for each individual consumer, and making the whole experience mobile friendly, takes a lot of focus and near constant adaptation. We've built Stripe Checkout so you don't have to."