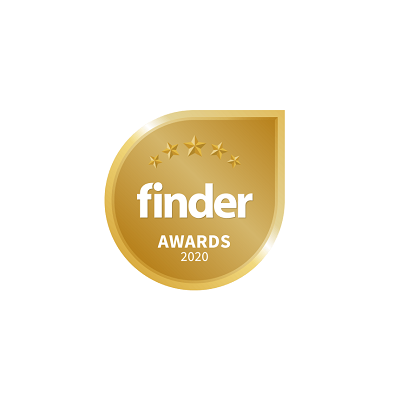 Australia's most innovative businesses encouraged to enter the Finder Awards 2020
Entries have now opened for the Finder Awards 2020 which celebrate Australian business innovations across key industries.
Given the difficult economic conditions caused by COVID-19, it's more important than ever to shine the spotlight on Australia's digital disruptors across a range of industries including banking, insurance, telecommunications, retail and travel.
There are 12 innovation categories open for entry which are free to enter and are judged on criteria including innovation, range of features and impact.
Chris Ellis, CEO of Finder Australia, said the awards recognise the nation's businesses and leaders that are paving the way for a better future.
"The Finder Awards program recognises organisations that are solving real consumer problems and pushing boundaries to improve people's lives.
"COVID-19 has hit Australian businesses hard with unexpected challenges across many sectors. It's never been more important to applaud those who have been innovating, pivoting and growing.
"Each year, we're blown away by the incredible talent in Australia but 2020 will be unique as we celebrate the businesses that have truly demonstrated resilience and perseverance in the face of adversity," Mr Ellis said.
Two new categories have been added this year including Best B2B Innovation and Best Investment Innovation.
"These new categories are key because they will recognise developments in better serving small business and investment needs.
"We need organisations to be bold – to think laterally, experiment and to take risks because that's the only way to achieve greatness, and that's what the Finder Awards are all about.
"If you're a forward-thinking individual or business that's introduced a groundbreaking innovation over the past 12 months, we encourage you to put your hat in the ring," Mr Ellis said.
The 2020 Finder Awards innovation categories include:
Best Retail Innovation (revised)
Best Tech Innovation
Best Travel Innovation
Most Innovative Team
Most Innovative Person
Digital Disruptor of the Year
Best Online Customer Service
Best Banking Innovation
Best Telco Innovation
Best Insurance Innovation
Best B2B Innovation (new) 
Best Investment Innovation (new) 
Deadline for submissions is 5pm AEST 27 August 2020.  It is free to enter and companies are encouraged to enter multiple categories as relevant. Entries will be judged by industry heavyweights including Inside Retail's Jo-Anne Hui-Miller, Simon Westaway from the Australian Tourism Industry Council, Innovation Australia's James Riley and others.
Finalists for the innovation categories will be announced in September 2020 and winners will be revealed in October via a virtual ceremony.
The product awards which are data-led (and not open for submission) will be announced separately in late August.
For more information about the Finder Awards and for entry details, please visit:
https://www.finder.com.au/finder-awards-enter