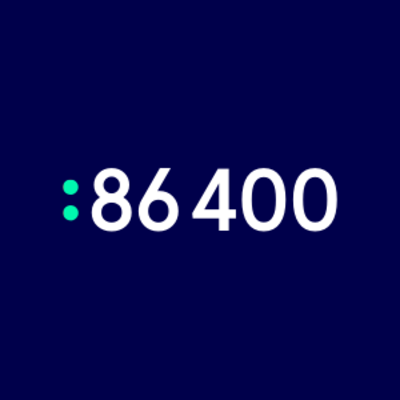 Australian smartbank 86 400 announces Energy Switch service
Australian smartbank 86 400 has today announced Energy Switch, a free service enabling Australian households to get a better deal on their electricity bill, saving them money and helping them switch in minutes, without the need to provide any manual details.
When it launches next month, 86 400's Energy Switch service will make the smartbank the first financial institution in Australia to independently assess its customers' current electricity spend.
86 400 will not take any commission from customer switches, with the service based on providing a better deal for the customer and nothing else.
It will be the smartbank's fourth product since launching to the general public in September 2019.
How the service works
Customers will be prompted to use the Energy Switch service when they open the 86 400 app. Energy Switch will use the latest smart technology to help find customers a better deal, without the need for any manual data entry. There are no forms to fill in, just the following straightforward process:
Send: Email your latest electricity bill and 86 400 will get you a tailored quote within minutes
Select: 86 400 will present you with three competitive electricity plans, plus an estimate of how much money they would save you each year
Switch: Simply pick the best provider to initiate the switching process
More work to be done to make electricity affordable
Most of us know we're probably spending too much on our energy bills, but trying to find a better deal can be confusing and time-consuming. And while electricity bills fell slightly last year, Australian households are still paying 20% more for energy than they were a decade ago.
Speaking last month, ACCC Chair Rod Sims said, "There [was] still work to be done to make electricity more affordable for households," with bills the second highest cause of financial stress after rent and mortgages.
Robert Bell, 86 400 CEO, said, "Australia doesn't need another bank if it's the same as all the others.  From day one we've built 86 400 to be different. We've put customers first, every step of the way, with smart products and features you might not expect from a bank."
"Our Energy Switch service delivers on our purpose to help Australians take control of their money  – prompting  them to find a better energy deal and save time and money in the process. This isn't about us making commission on the switch, but about giving customers the best independent analysis of their electricity bills. No ifs, buts or kick-backs."
Energy Switch will become available to 86 400 customers next month.
Today's announcement comes five months since 86 400's public launch and just two months since the launch of its digital mortgage offering through mortgage brokers.