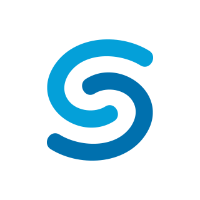 Australian FinTech partners with Spotcap Australia
Australian FinTech is delighted to announce our official partnership with Spotcap Australia, in a movement to continue fostering a thriving environment for fintech. This new partnership is a step towards growing the support network and shared knowledge between Australian fintech businesses.
Spotcap provides Australian SMEs with unsecured business loans from $10k to $400k for up to 24 months, with flexible repayment schedules. As an innovative online lender, Spotcap has developed a proprietary credit algorithm that leverages real-time business data, allowing them to provide funds quickly and with convenience.
Spotcap's fast and seamless online application process reflects their purpose of making finance effortless, taking less than five minutes to complete.
Through attention to client detail, Spotcap aims to make your loan spot on for your business.
"We have customised our approach to lending to make our customers the priority, to provide them with the confidence, security and freedom they need to achieve the vision for the business"
Lachlan Heussler – Managing Director at Spotcap Australia
Fintech is revolutionising Australia's finance industry. Australian FinTech and Spotcap Australia plan to utilise this new partnership to create greater awareness and encourage communication in the business financing industry, and the wider public.
To learn more about Spotcap, fill out this simple form and speak with a representative from Spotcap to help you and your business tap into your growth potential.
Spotcap – Spot On Business Loans