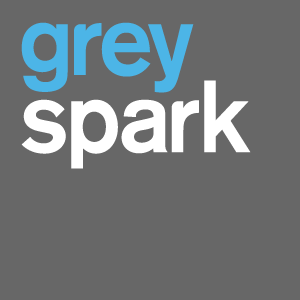 Australian FinTech and GreySpark Partners to collaborate on Research & Strategic Advisory for the Australian Financial Industry
GreySpark Partners, a global business and technology consulting firm, and Australian FinTech, an online space dedicated to promoting the development of the fintech industry in Australia, are pleased to announce a new partnership in which the Australian FinTech portal will serve as a conduit for accessing GreySpark-produced research reports and information related to the firm's strategic advisory services on the use of and investments in new technologies and financial applications.
Founded in 2009, GreySpark – which is headquartered in the UK, with offices in Sydney, New York, Edinburgh, London and Hong Kong – provides its base of financial markets clients with a range of traditional and niche services and products. GreySpark's client base across all the regions it operates in includes:
Tier I, Tier II and Tier III investment banks;
Consumer and commercial banks;
Global and regional asset management firms;
Exchange groups;
Inter-dealer and non-bank brokers;
Private equity and venture capital funds firms;
Trading technology and start-up fintech vendors within both wholesale and retail markets; and
Hedge funds and wealth management firms.
For those clients, GreySpark's specific remit is the provision of traditional consultancy and bespoke strategic advisory services within the realms of e-commerce, e-trading, risk and risk management. Additionally, GreySpark's Capital Markets Intelligence Practice also provides a base of subscribers with an annual series of off-the-shelf, long-form research reports and blog articles via a dedicated research portal. These reports analyse and explore capital markets trends related to:
Market structure change across all the major asset classes;
Digital transformation within both the sellside and the buyside of the global financial markets industry;
Regulatory change and impact; and
Trading technology and fintech vendor-provided solutions and utilisation trends.
As such, GreySpark's partnership with Australian FinTech will allow participants to the online space's ecosystem access to the firm's research reports, as well as an opportunity to interface directly with consultants working within GreySpark's FinTech Advisory Practice, which is focused on bridging the gap between the hundreds of emerging fintech players, globally, and financial institutions that have identified a need to access new technology offerings in an effort to become more efficient.
Doug Kilburn, Partner and Head of GreySpark's Australia Practice said:
"It's an exciting time for business's and consumers as innovation and trends in Technology deliver constant improvement and/or paradigm shift to current solutions and systems. The global team at GreySpark Partners know that understanding the symbiotic relationship between business and technology is essential for navigating today's fast-paced financial landscape, as it continues to reinvent itself.
GreySpark Partners are pleased to be partnering with the great team at Australian FinTech. We look forward to expanding our service offerings in Australia, providing our insight and expertise where we believe innovative change can be brought to market much faster than other countries, enabling Australia to lead globally."
Cameron Dart, CEO & Co-Founder of Australian FinTech, added:
"As Australian FinTech helps grow the local FinTech industry and promote Aussie FinTech companies to the world, we're aligning ourselves with the market leaders.
We carefully select who we partner with, and with GreySpark Partners they bring research and knowledge on a global scale.
We also partner with companies that will benefit the FinTech industry here, and we believe there is plenty for the local FinTechs to gain from this new partnership and the expansion of GreySpark Partners in Australia."
For more information on Research please click here, and for FinTech Advisory please click here.