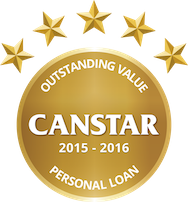 Australian FinTech Company Profile – RateSetter
COMPANY:                       RateSetter
FINTECH SECTOR:          Peer-to-Peer Lending
WEBSITE:                          www.RateSetter.com.au
CONTACT:                        [email protected]
PHONE:                             1300 768 710
FOUNDED:                         2012
FOUNDER(S) / CEO:        Daniel Foggo – CEO
DESCRIPTION:
RateSetter provide a transparent peer-to-peer marketplace where lenders and borrowers, empowered by technology, can transact together and share the benefits.
KEY STATISTICS:        
Value of loans Funded:                                 $43,807,549
Number of Loans facilitated:                       2,578
Average Loan Value:                                     $16,993
Average Loan Term:                                      38 months
Average Borrower Age:                                 39
Average Borrower Income:                          $90,513
Male – Female:                                               69% – 31%
Number of People registered:                      61,215
Applications under consideration:             $4,186,959
Enquiries in past 30 days:                            $65,312,107
Approved Credit awaiting confirmation:   $715,650
ABOUT:                                RateSetter Philosophy
Our philosophy is simple. We want to create a more efficient financial system that better serves our customers.
The financial system has in our view become bloated and inefficient. We are here to give value, and power, back to the consumer.
As well as providing better value for our customers, we want to redefine the delivery of financial services. We leverage technology to deliver faster and more effective services, we provide greater transparency, and we provide responsive and personalised customer service.
                                               RateSetter History
RateSetter in Australia is an independent company, managed and majority-owned locally, although we benefit from being part of the RateSetter group.
The RateSetter group was founded in the United Kingdom in late 2009 by Rhydian Lewis and Peter Behrens. It has since grown to be one of the leading peer-to-peer lenders globally, having facilitated more than 160,000 loans totalling over $2 billion in value. It has allowed its investors to earn over $60 million in interest and equally has allowed its borrowers to save millions.
RateSetter was established in Australia in 2012, led by our CEO Daniel Foggo, and officially launched to the public in November 2014. Importantly, RateSetter launched as the first peer-to-peer lender licensed to provide services to all Australians, not just wholesale and sophisticated investors.
                                               Regulated by ASIC
RateSetter forged the path for peer-to-peer lending for retail investors in Australia, being the first company to be licensed by ASIC to provide peer-to-peer lending to retail investors and SMSFs. This involved working with ASIC to navigate a range of legal and regulatory issues and to play a meaningful role in establishing what we believe is a robust regulatory framework for peer-to-peer lending.
* All figures above as at 10 June 2016