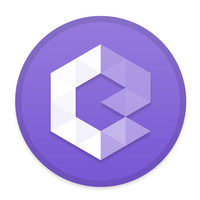 Australian FinTech company profile #95 – Easy Crypto
1. Company Name: Easy Crypto
2. Website: www.easycrypto.ai/au
3. Key Staff & Titles:
Alan and Janine Grainger: Co-Founders
Andrew Butler: Managing Director
Stuart Butler: General Operations Manager
4. Location(s): Brisbane, Australia, plus New Zealand and South Africa.
5. In one sentence, what does your fintech do?:
With Easy Crypto you can buy and sell Digital Currency such as Bitcoin.
6. How / why did you start your fintech company?: 
Easy Crypto started life as a grassroots exchange in New Zealand, co-founded by brother and sister team Alan and Janine Grainger. The exchange was initially created to assist family and friends to quickly and easily buy a range of popular cryptocurrencies.  After parabolic growth in New Zealand, Andrew Butler (Managing Director of Australia) brought the same ethos to the Australian market.
7. What is the best thing your company has achieved or learnt along the way (this can include awards, capital raising etc)?: 
Navigating the tricky world of banking.  Due to our industry being on the cutting edge of technology, building relationships with conservative banking entities requires delicate consideration.  On top of this, international banking required for liquidity must also be nurtured.
8. What's some advice you'd give to an aspiring start-up?: 
Focus on solving problems.  Ensure you have a centralised and interactive way to input and plan tasks, prioritise and work through methodically.  Don't be afraid to delegate if you are a leader, allow your co-workers to take control of their task.  We have an internal saying, which isn't profound but sound advice: You will always find a way.
9. What's next for your company? And are you looking to expand overseas or stay focussed on Australia?: 
We began in New Zealand, so we are on the flipside of this question.  However, we have since expanded to South Africa, with plans for other major regions in the world currently in the works.
10. What other fintechs or companies do you admire?: 
In Australia, we admire the foundational work of Living Room of Satoshi, which allows Australian's to pay any bill or credit card using crypto.
11. What's the most interesting or funniest moment that's happened in your company's lifetime?:
When expanding to Australia, Janine (our co-founder) and Andrew (MD of Australia) met after having an online difference of opinion, which turned into a fruitful business partnership!