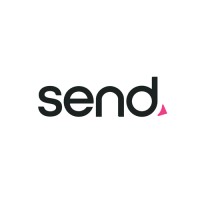 Australian FinTech company profile #93 – Send
Company Name: Send
Website: www.SendFX.com.au
Key Staff & Titles:
Paul Billing – CEO & Co-Founder
Ian Cragg – Head of Partnerships & Co-Founder
Alexandra Rofe – Chief Operating Officer & Co-Founder
Ryan Maddock – Chief Financial Officer
Geoff Keir – Head of Technology
Location(s): Gold Coast, Queensland
In one sentence, what does your fintech do?:
Send are delivering a truly global payments platform to our customers and partners that connects people with their money like never before.
How / why did you start your fintech company?:
Having previously built a remittance company from the ground up, we deeply understand what is broken in the industry and the subsequent limitations of old technology that companies and current disruptors have been built upon.
With decades of experience nurturing large brands in this space, we have unmatched insight into what large and complex partnerships are looking for in a solution and how it is possible to monetize and scale them successfully.
We started this company to remove expensive and complex layers typically associated with international banking by using the right technology and licensing. This enables us to unbox a payments solution for businesses and customers that is faster, cheaper and more secure.
What is the best thing your company has achieved or learnt along the way (this can include awards, capital raising etc)?:
We're proud to have two awards under our belt, as the winner of the 2019 Gold Coast Young Entrepreneur in the startup category and most recently as the winner of a Mozo Expert Choice award for the best international transfer provider for 2020.
It's also been rewarding to secure over 100 partnerships with businesses across a range of industries who continue to actively refer clients to us.
We've also welcomed former Bank of Queensland CEO, Jon Sutton, to round out our already robust  Advisory Board. Jon will be helping catapult Send's growth and product offering so we can provide even more value to our partners and customers.
What's some advice you'd give to an aspiring start-up?:
Only surround yourself with people who can add value to the business. Strong people who share the same mission, vision and values of the business are not only priceless but instrumental in developing innovative solutions to clients' problems.
Your ability to forge connections with other businesses is also important and can be vital in ensuring you generate mutual success in developing market-leading solutions.
What's next for your company? And are you looking to expand overseas or stay focused on Australia?:
The development of a mobile app, smart card and loyalty scheme for our clients and partners are the next product releases up our sleeves. We understand the value of loyalty points and as such, want to rightly reward our clients for transferring and spending with us as they move around the world. As the loyalty scheme grows, we expect to collaborate with some of Australia's and New Zealand's most well-known brands.
Everything we build now and into the future is API-lead, meaning all Send's internal systems and products will be available to partners 'off the shelf' via one rich API. We want to change a broken market and want to share this success with our partners, helping save as much money for as many people globally as we can.
In addition to our technological developments and services, we have plans to expand our offerings to ASEAN, New Zealand and European markets in the next twelve to eighteen months.
What other fintechs or companies do you admire?:
With constant advancements in the financial market space, it's incredible to see companies develop innovative and experimental solutions.
As we thrive off partnerships, we appreciate and are inspired by other businesses strategically bringing products and offerings together to make consumers' lives easier.
What's the most interesting or funniest moment that's happened in your company's lifetime?:
A moment that comes to mind is accepting the 2019 Gold Coast Young Entrepreneur in the startup category. As a new business, we weren't expecting to win the award and were completely caught off guard when we were announced as the winner!
We were lost for words in that uncanny moment and had to fumble our way through a speech we hadn't prepared for. We managed to make the audience laugh and got a round of applause, so we found our rhythm by the end.
To this day we still laugh about how we handled that moment and the reaction we had to such a prestigious award.