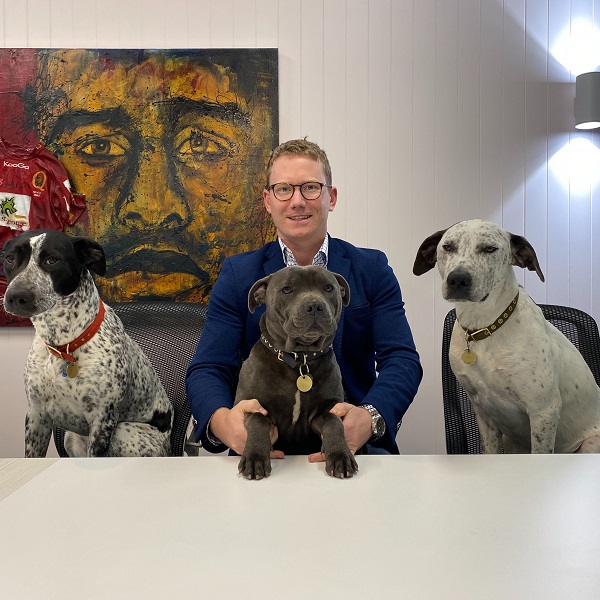 Australian FinTech company profile #89 – Jacaranda Finance
1. Company Name: Jacaranda Finance Pty Ltd
2. Website: www.JacarandaFinance.com.au
3. Key Staff & Titles: Daniel Wessels – Managing Director & Founder
4. Location(s): Australia-wide, 100% online. Only operating in Australia – for now.
5. In one sentence, what does your fintech do?: Jacaranda Finance uses risk based pricing to offer consumers a digital first personal loan product that is one of the fastest services in the country.
6. How / why did you start your fintech company?: After a 6 month stint working in the UK in 2012, I took notice of how bricks and mortar based financial services were quickly  becoming a thing of the past. Consumers in the UK were sprinting toward simple and rapid experiences enabled by digitisation and Australian consumers would demand the same. The ultimate goal was to enable a thorough analysis of an applicant's true financial position in mere minutes, using an intuitive, mobile-first, digital experience-focused AI engine. We rolled out our first version of this engine 2 years ago and it gets smarter and smarter by the week.
7. What is the best thing your company has achieved or learnt along the way (this can include awards, capital raising etc)?:
We're very conscious of continuous innovation and reinvention. Just because something is working, and working well – does not mean it cannot be working better. Everything that we do or tech that we build is based on making consumer experiences with us absolutely seamless.
8. What's some advice you'd give to an aspiring start-up?:
Get started! You'll learn and enhance solid business foundations at a much quicker rate, particularly if you adopt the continuous innovation and reinvention ethos. We've played a role in supporting 8 start ups over the past 2 years and the ones that have scaled the quickest are the ones that started learning from their customers the soonest.
9. What's next for your company? And are you looking to expand overseas or stay focussed on Australia?:
Although it currently accounts for less than 10% of our operations, the next cab off the rank for us is to get away from small amount lending completely (loans under $2000). The degree of regulation and compliance involved, not to mention the stigma associated with offering a small amount product are hindering the growth of our larger bread and butter loan products. We're about to announce our latest capital raise led by our sister company, Zenobia Capital where we will be raising capital to ramp up personal loan lending in the near prime and prime sectors. I encourage interested parties to get in touch with me directly to find out granular details about the raise. We also launch a lending arm in New Zealand later this year.
10. What other fintechs or companies do you admire?:
What a tricky question. There are at least a dozen companies that I admire both in Australia and abroad. Some that we work with some that we don't. Credfin is a financial data aggregator that we helped get to market here in Australia. We're using their services to score consumers based on their bank transactions and spending habits. Using alternative data to score consumers is critical, particularly in the subprime space. Tippla is another. Tippla helps consumers compare their credit files and credit scores with the biggest bureaus in Australia and gives consumers pointers on how to improve their score which will in turn get them better deals when it comes to financial products. Tippla dives deep into topics they should be teaching kids at school.
11. What's the most interesting or funniest moment that's happened in your company's lifetime?:
At the end of last year, we employed 3 of the most exciting and innovative minds Australia has ever seen. They are in the office full time and boost team morale on an hourly basis. We love them dearly and don't know where we would be without them (image above!)