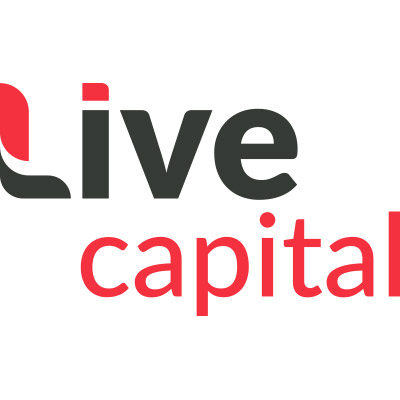 Australian FinTech company profile #75 – Live capital
1. Company Name: Live capital
2. Website: www.livecapital.com.au
3. Key Staff & Titles:
Reuven Barukh – CEO
Ted Kalil – CFO
Sam Edmond – Digital Marketing Director
Andrew Chan – Creative Director
Aaron Camilleri – Product Director
Vu Nguyen – Technology Director
4. Location(s): Sydney and Melbourne, Australia.
5. In one sentence, what does your fintech do?
Live capital helps Australian small and medium businesses find the loan that best suits their business needs by providing access to a network of premium lending partners.
6. How / why did you start your fintech company?
Through our experience running Live eftpos, our EFTPOS payments solution, we started to become aware of the pain points SMEs were facing when it came to accessing funds to grow their business.
Live capital was created with the goal of taking out the frustration and confusion in the non-bank funding space. We now seamlessly integrate with 8 loan partners allowing businesses to access all of them with just the one application. To date we've processed over half a billion in loan applications and are growing rapidly.
7. What is the best thing your company has achieved or learnt along the way (this can include awards, capital raising etc)?
We've learnt quite a lot in a short space of time. Some of our key learnings; data is crucial, speed is everything, more options are better, and one size doesn't fit all.
Every business has its own flavour and one niche as is completely different from the next, so it's essential to provide businesses with as many options as possible, not just in terms of funding options but solutions that can help them run their business.
Relationships are also crucial. With so many lending partners it's vital that we're working closely together and pulling in the same direction.
8. What's some advice you'd give to an aspiring start-up?
When starting your business, build with hyper-scale in mind and don't just build your product or service with a linear frame of mind. Also, when you are in the early phases of building your business from the ground up, make sure you have clarity around your vision, purpose and core values.
9. What's next for your company? And are you looking to expand overseas or stay focussed on Australia?
In 2020 we'll be looking to expand into additional lending opportunities such as vehicle and equipment finance, invoicing factoring and other loan types. Our long-term goal is to become Australia's go-to platform for any small to medium sized business looking for funding and to develop best-in-market technology.
We'll also be expanding Live capital into New Zealand in the coming months to offer our services to the growing number of New Zealand based SMEs seeking access to non-bank lending options.
10. What other fintechs or companies do you admire?
Lending Tree USA. LendingTree is an enormous platform and America's largest online lending marketplace. It connects borrowers to multiple lenders in a similar way to Live capital and adds significant value to SMBs.