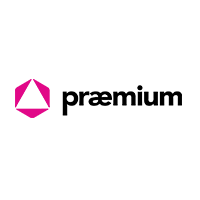 Australian FinTech company profile #59 – Praemium
Company Name: Praemium
Website: www.praemium.com
Key Staff & Titles:  Michael Ohanessian, CEO
– Paul Gutteridge, Chief Finance Officer
– Anna Itsiopoulos, Chief Operating Officer Australia
– Adam Pointon, Chief Technology Officer
– Mat Walker, Chief Commercial Officer
– Mark Sanderson, Chief Operating Officer International
Location(s): Melbourne, London, Dubai, Hong Kong, Jersey, Yerevan
In one sentence, what does your fintech do?: Praemium is a global leader in the provision of integrated Managed Accounts Platform technology, investments and financial planning solutions and administers in excess of 500,000 investor accounts covering more than $110 billion in funds globally for financial institutions and intermediaries.
How / why did you start your fintech company?:
The Australian tax system is complex, especially the investment and wealth management areas for high-net worth clients and institutions, dealing with a mix of asset types, retrospective tax treatment changes, franking credits, capital gains/losses, foreign considerations and complicated structures, this is before the additional rules and regulations around Superannuation are factored in. The intention was to create a portfolio system that could help with all of these whilst being able to handle retrospective changes which at the time, simply didn't exist, that is when Praemium was born.
What is the best thing your company has achieved or learnt along the way (this can include awards, capital raising etc)?:
The tax and investment landscape constantly changes, especially around regulatory changes, and staying atop of these let alone expanding to support growing international investment opportunities or assets, is a constant challenge. As a company we have grown considerably and expanded into international markets, yet have remained focused on the technology and what it delivers for our clients. We continue to enhance our functionality and service offering and deliver new innovations and product choice. We have been recognised for this with several awards, including International Adviser Global Platform of the Year 2018 and Innovation Award in the IMAP Managed Account awards 2019 just to name a few.
What's some advice you'd give to an aspiring start-up?:
Culture is everything, it helps during growth and hard times. A company with a good culture, who focuses on creating value and avoiding waste whilst pivoting just the right amount, will succeed.
What's next for your company? And are you looking to expand overseas or stay focussed on Australia?:
Whilst our main office and focus is Australia, we have expanded to the UK with an office in London and an international offering through our Dubai and Hong Kong offices.
What other fintechs or companies do you admire?
It's hard to narrow down to a particular company, we certainly keep an eye on companies across the globe that are innovating and pushing the envelope in their space and look to learn from their cultures, ideas and processes.
What's the most interesting or funniest moment that's happened in your company's lifetime?:
Too many to list here, life is never dull at Praemium!