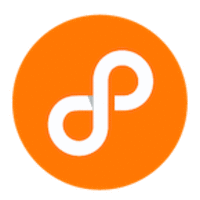 Australian FinTech company profile #47 – Navag8
1. Company Name: Navag8
2. Website: www.navag8.com
3. Key Staff & Titles: Marshall Stephen – CEO, Dean Lupton – Product Director, Kelly Kayne – Marketing Communications, Denis McGee – Chairman
4. Location(s): Melbourne, London, Sydney
5. In one sentence, what does your fintech do?: Navag8 are are a micro-savings and investment app for the B2B financial services industry to engage their customers
6. How / why did you start your fintech company?: Years of experience told us that banks and super funds didn't really know their customers, but we can now personalise their service or product, whilst positively impacting financial wellbeing, behaviours and habits.
7. What is the best thing your company has achieved or learnt along the way (this can include awards, capital raising etc)?: Securing a fantastic Investment partner
8. What's some advice you'd give to an aspiring start-up?:
Keep positive, don't burn bridges and learn from every interaction.
9. What's next for your company? And are you looking to expand overseas or stay focussed on Australia?:
Australia is important to us as it is our home market. We are strongly focused on the ASEAN market and also have a project underway in India.
10. What other fintechs or companies do you admire?: AirWallex, Banked (UK),
11. What's the most interesting moment that's happened in your company's lifetime?:
Entering into Myanmar, this is a formative market that is looking to build out its capital markets infrastructure. A very exciting time to deliver great Australian Fintech solutions.