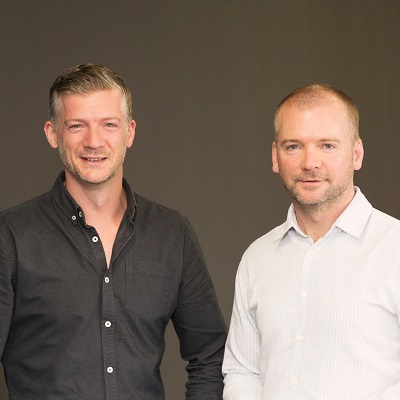 Australian FinTech company profile #39 – Payright
1. Company Name:
Payright
2. Website:
www.Payright.com.au
3. Key Staff & Titles:
Myles Redward, Co-Founder and Joint CEO
Piers Redward, Co-Founder and Joint CEO
4. Location(s):
Melbourne
5. In one sentence, what does your fintech do?:
Founded by brothers Myles and Piers Redward, Payright is an Australian payment plan provider that enables merchants to accelerate return-on-effort by offering a buy now, pay later flexible payment option to their customers, making products and services more affordable by spreading the cost of purchases over time, without ever paying interest.
6. How / why did you start your fintech company?:
We both come from finance backgrounds, collectively we have over 25 years of experience in the financial market.
We saw a gap in the market and found that a large number of merchants and retailers with higher price point products and services being underserviced by buy now, pay later providers – particularly outside of retail, other sectors such as automotive, beauty, dental, home improvement, retail, photography, and health, further represent an underserviced space. This is a significant opportunity and a key point of difference to other players in the buy now, pay later space.
Putting our heads together and drawing on our finance backgrounds, we developed PayRight for merchants to accelerate return-on-effort and for making things more affordable for their customers by offering them a more flexible payment option. Compared with other players in the buy now, pay later space, our merchants and retailers are a diverse mix of more broad-reaching products and services such as direct sales businesses, home improvement, education, photography, dental, and health and beauty. Higher price point (our average transaction size is ~$2500) and more varied terms (from 2 months to 36 months).
Payright currently has approximately 1,500 merchants on board and a customer base of around 20,000 end-users.
7. What is the best thing your company has achieved or learnt along the way (this can include awards, capital raising etc)?:
Payright has delivered a tech-enabled application portal that allows a touch-free and fully automated end-to-end application process. The Payright platform commenced as an in-store merchant-led process where the application starts at the point-of-sale (POS). The innovative strategy has advanced via its open APIs to integrate Payright at checkout on e-commerce platforms, native apps and POS.
By focusing on the in-store or in-home sales experience, Payright has created a product that is adaptable to meet merchants' challenges. From the customer's perspective, they want a vessel to purchase quality products and services in traditional and non-traditional environments. They want payment options that deliver on speed, security and simplicity.
Payright has raised over $30 million through a mix of debt and equity to scale the business with funds used to fuel the company's next phase of growth, including international expansion, deployment of its technology and custom-built platform, growth in the loan book, as well as continuing to hire talented individuals to deliver on growth objectives.
Payright has been shortlisted as 'Payments Innovator of the Year' at the Fintech Business Awards 2019 and 'Best Payment Innovation' at the Australian Banking Innovation Awards 2019.
8. What's some advice you'd give to an aspiring start-up?:
–      Surround yourself with good people and partners
–      Your partners know their customers best – by aligning your objectives with your partners, everyone wins (Merchant, Customer and you)
–      Don't be limited or negatively influenced by those around who are detractors to your vision
–      Ensure you inherently understand the problem you are seeking to solve and your competitive advantage across your industry
9. What's the most interesting or funniest moment that's happened in your company's lifetime?:
One of the more interesting moments across Payright's lifetime comes from the sheer growth of the business. We are committed to growing the right way, in a measured and controlled manner, however, even this does not always maintain the same pace of our infrastructure. In the last 12 months, we have moved from a small office in Cheltenham which struggled to contain the growing team – conference calls were taken/hosted in the stairwell, it was a first in, best dressed desk policy which often resulted in several people sharing a desk.
In the early days we were trying to balance the perception of the size of our business (like all businesses, big things grow from humble beginnings) with your merchants' expectation that they are working with an established and scaled operation. This would often mean trying on different accents on the phone when talking to merchants as to avoid the perception that we were a two-man duet. This was made even more difficult given we are also brothers who sound almost identical.
Other things that could probably be perceived as interesting and life changing for the company is the transition from paper-based applications which required manually keying apps into spreadsheets or directly into our CRM, to a fully automated process which includes the deployment of our centralised database and automated payment gateways to process repayments.