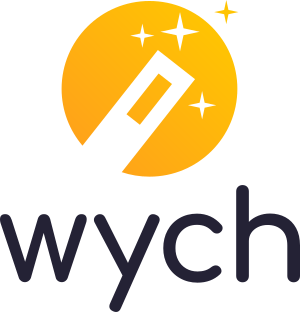 Australian FinTech company profile #148 – Wych
1. Company Name: Wych
2. Website: www.wych.it
3. Key Staff & Titles:
Dermot Butterfield – Founder & CEO
Ami McLean – Comms & Marketing
Allan Koster-Smith – Lead Engineer
Áine Molloy – Advisor
Jean Butterfield – Advisor
Siobhan Casey – Advisor
Vanessa Ronan-Pearce – Advisor
4. Location(s): Australia & New Zealand
5. In one sentence, what does your fintech do?: Wych Money is GPS for your finances, we show you where you are, we work out where you are going, and we do the hard work to get you there.
6. How / why did you start your fintech company?: Like any good superhero story, our Wych back story is what framed and shaped us. The real world impact of changing life pressures helped grow us from an idea, to a seedling and now to a sapling.
Wych was the brain child of Founder Dermot Butterfield. Áine, a technology leader, supermum and Dermot's partner had taken a career pause to care for their twin daughters. With that pause now ending it was Dermot's turn as primary carer. The challenges of a single income family were beginning to mount.
Faced with rising costs, and a few unknowns, Dermot did what he did best and created an app, using AI and their bank data. From this he could work out when a bill was due, predict how much it would be and set aside money to cover it. He started looking at how he could maximise every dollar he had. The family saw savings in places they didn't expect. They were able to find $1200 savings in a year. This is when Dermot decided it was time to see if this could work for others.
And Wych was born, to help regular people manage their finances, even if they aren't financially minded.  How does that happen if you aren't a lover of a good spreadsheet? Simple, with open banking in Australia, we can securely look at finances, identify savings, and then help you get back on track.
7. What's some advice you'd give to an aspiring start-up?: Anyone can tell you why your idea won't work, find the people who can see how it can work.
8. What's next for your company? And are you looking to expand overseas or stay focussed on Australia?: We have started raising capital, to accelerate Wych Money's launching in Australia and New Zealand in 2022 with a plan to launch in Europe in 2023/24.