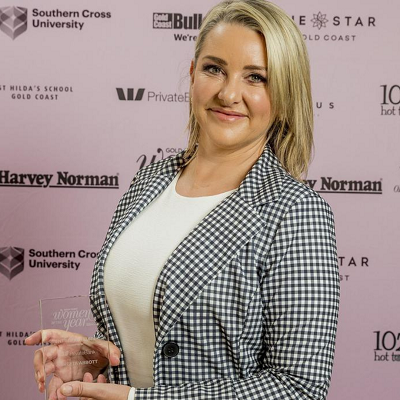 Australian FinTech company profile #141 – Annature
1. Company Name: Annature
2. Website: www.annature.com.au
3. Key Staff & Titles: CEO Founder, Amreeta Abbott, CTO Corey Cacic
4. Location(s): Queensland, Australia
5. In one sentence, what does your fintech do?: Annature is a feature rich affordable open mobile-led eSignature solution.
6. How / why did you start your fintech company?: I was frustrated by the over-promising and under-delivering that was occurring from the incumbent players. I was a frustrated business customer that decided to go and do something about it – my position never changes, if there is a pain point and I can solve it through technology I will do it.
7. What is the best thing your company has achieved or learnt along the way (this can include awards, capital raising etc)?: In such a short period of time we've been able to find our product market-fit, and the community has welcomed us with open arms. It's been quite special seeing people pick up and run with Annature so quickly.
8. What's some advice you'd give to an aspiring start-up?: Be persistent and remind yourself of why you're here every single day. I'm here to serve the business community, to enable them to do the best work of their lives. Close the biggest deals, celebrate special moments and help the painful moments go by quickly.
9. What's next for your company? And are you looking to expand overseas or stay focussed on Australia?: We've been able to go global from day one due to the nature of our product. Our primary focus is still Australia/NZ and where all of our support teams are based. We're very excited about bio-metrics and payments right now. These are two key elements that play into most transactions we see. Commerce is changing so quickly at the moment, and we believe we're at the forefront of that change.
10. What other fintechs or companies do you admire?: Like everyone else, I've been a big fan of Xero and Stripe for a long time. My last start-up we were able to build and scale up through the Xero ecosystem and community. I've so much admiration for everything they've been able to build in the last decade.
11. What's the most interesting or funniest moment that's happened in your company's lifetime?: Ahah, one too many to name, generally they all end with it being a really late night. I get such a buzz being around other companies in our space. I've made so many friends and connections all over the world, and typically anything funny or interesting happens when I'm around them. I just feel fortunate to be able to do what I do every day to be honest. Otherwise I've been swooped by plenty of magpies recently out on my daily run, it's so embarrassingly funny, I look a little awkward trying to fend them off and maintain my running composure at the same time.