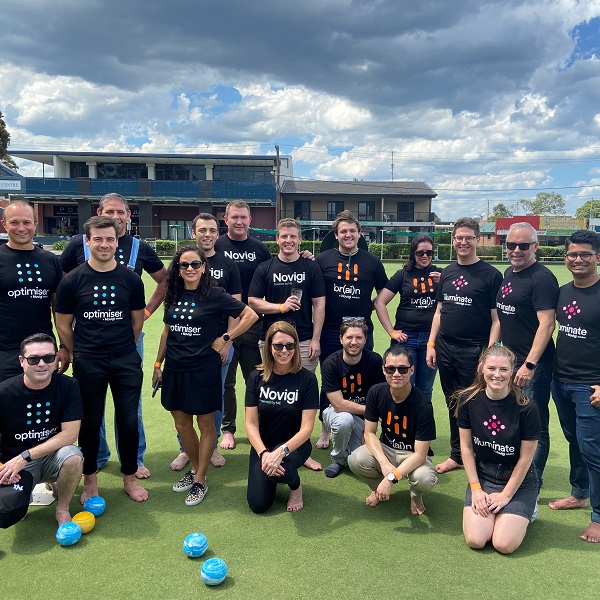 Australian FinTech company profile #127 – Novigi
1. Company Name: Novigi
2. Website: www.novigi.com.au
3. Key Staff & Titles:
Ash Priest – Managing Partner
Joash Belousoff – Partner, Head of Client Services
Melissa Fuller- Partner, Head of Corporate Services
Terence Donnelly – Partner, Head of Data Services
Kevin Fernandez – Partner, Head of Advisory Services
Lahiru Cooray – Partner, Head of Integration and Managed Services
4. Location(s):
Sydney, NSW, Australia
Melbourne, VIC, Australia
Wollongong, NSW, Australia
Colombo, Sri Lanka
5. In one sentence, what does your fintech do?:
Novigi design and implement cutting edge data, integration and automation solutions that transform business functions and deliver efficiency, insight and innovation outcomes for our clients.
6. How / why did you start your fintech company?:
We identified an opportunity to work with super funds to help them efficiently and effectively manage and use the large amounts of data they hold. Leveraging this data is no longer just a competitive advantage but it is absolutely essential for the survival of organisations across the superannuation and wealth industries.
7. What is the best thing your company has achieved or learnt along the way (this can include awards, capital raising etc)?:
We've built a talented team and developed an awesome collaborative culture.  We have also established a strong presence and brand in the superannuation industry and are proud to call many key players in the industry our client.
8. What's some advice you'd give to an aspiring start-up?:
Be prepared to work hard and don't let setbacks stand in our way. There will be many!!
9. What's next for your company? And are you looking to expand overseas or stay focussed on Australia?:
We have a great team based in our Colombo office and would be open to expanding overseas in the future, however our main focus currently is on domestic growth to capitalise on the demand from the superannuation industry which is undergoing continuous disruption and change.
10. What other fintechs or companies do you admire?:
Quantium.  Established ~20 years ago, Quantium is now a global data services company whose heritage stems from the super and insurance industries. Great success story and very inspiring.
11. What's the most interesting or funniest moment that's happened in your company's lifetime?:
We have some very funny moments at Novigi! One of our company values is 'banter' and we are always able to have a laugh with our team and with our clients. The funniest/most interesting moment would have to be when one of our partners (who has been known to be competitive) snapped his bicep while trying to win a company ten pin bowling event….he even continued bowling with his other arm!