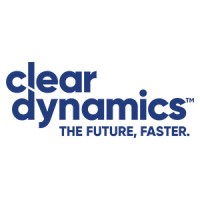 Australian FinTech company profile #116 – Clear Dynamics
1. Company Name: Clear Dynamics
2. Website: www.cleardynamics.com.au
3. Key Staff & Titles: Daniel Beaty (CEO), Ian Basser (Executive Chair), Roslyn Hames (Head of People, Culture & Risk)
4. Location(s): Melbourne, Bendigo, Brisbane, Sydney
5. In one sentence, what does your fintech do?:
Clear Dynamics has a mission to free businesses from fixed system constraints and complexity, so they can focus on their growth rather than their technology. Clear Dynamics flexible enterprise-grade technology allows businesses to focus on better outcomes for their customers.
6. How / why did you start your fintech company?:
Dan our founder, thought about doing things differently while at an Australian ADI Institution. He went on to develop a platform that could iterate on existing processes for a faster, easier and less expensive solution, and one that continues to evolve. The result was Clear Dynamics, where we believe in a disposable architecture: you can dispose of your code base as you are able to regenerate a new code base/solution at any time, creating better customer outcomes.
7. What is the best thing your company has achieved or learnt along the way (this can include awards, capital raising etc)?:
One of the highlights of Clear Dynamics' journey has been working with Tier 1 financial institutions across several use cases. Receiving multiple accreditations from APRA has also validated the work we have done.
It is the customer outcomes that excite us most. Two we are particularly proud of are:
– Australia's first straight through processing of credit card applications for Australia's largest credit card book (now in operation for more than 3 years).
– Australia's first dynamic automated loan originations platform that allows customers to get unique quotes based on their specific financial situation.
8. What's some advice you'd give to an aspiring start-up?:
Stay focused on your customers. We set out to prove ourselves, then exceed expectations, and we find our customers come back to us asking us to do more.
9. What's next for your company? And are you looking to expand overseas or stay focussed on Australia?:
Our goal is to re-imagine enterprise software. We believe we offer a unique proposition to the market that provides the bespoke outcomes that traditionally only come from having your own developers and being delivered in a SaaS like model. To prove that out, we need to expand locally, globally and across new industries.
10. What other fintechs or companies do you admire?:
The companies we admire are those that are seeking to provide disruption to the market and enhance customer outcomes.