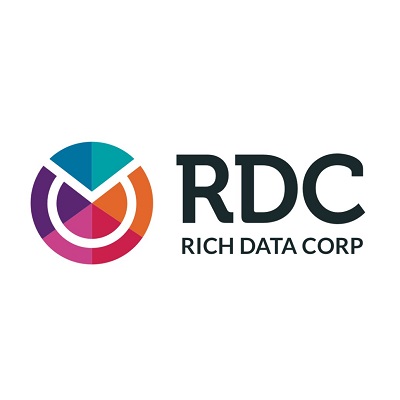 Australian FinTech company profile #111 – Rich Data Corporation
1. Company Name: Rich Data Corporation
2. Website: www.richdataco.com
3. Key Staff & Titles:
Ada Guan – CEO
Gordon Campbell – Chief Product & Strategy Officer
Charles Guan – CTO
Lai Mei Leong – CFO
4. Location(s): Region (offices)
Australia (Sydney), APAC (Singapore), China (Shenzhen)
5. In one sentence, what does your fintech do?:
Rich Data Corp's AI Native Platform DELTA delivers accurate, transparent and compliant Lending Decisions, that generate superior lending outcomes and advanced customer / portfolio monitoring techniques. Our mission at RDC is to enable the future of credit by combining leading human and artificial intelligence to increase financial inclusion and global access to credit.
6. How / why did you start your fintech company?:
Rich Data Corp founders have extensive global financial services and enterprise software experience.  We started with a belief that the world of data is changing dramatically; new and expanding sources, clarity in data rights and consent, new data regulation, combined with rapid advances in research in cutting edge AI techniques.  We feel these changes can help inclusion of consumers and SMEs that may have thin or no traditional credit files participate in credit.  Additionally in addition to looking at the customer, we may want to look at the change in credit products and structures that are being demanded by customers –BNPL is an example.
7. What the best thing your company has achieved or learnt along the way (this can include awards, capital raising etc)?:
We have evolved our engagements with customers in parallel to some key partnerships with Sydney based universities to enable us to embed cutting edge AI thinking in our platform. This allows us to differentiate how we apply AI in the Credit Prediction and Decisioning domain from design time to runtime.
8. What's some advice you'd give to an aspiring start-up?:
Get good advice, from start-up mentoring, advisory board, legal, financial.  Never be afraid to seek out experts and test / balance their views with the feedback you get from lead customers.  We also set place key systems, platforms, and governance early on – this helped us stay aligned internally
9. What's next for your company? And are you looking to expand overseas or stay focussed on Australia?:
Secure key customers in AU & NZ, mature key go to market partnerships, and expand further into Asia
10. What other fintechs or companies do you admire?:
We have been inspired recently by nCino.  Their recent IPO was impressive, but looking behind their prospectus and also working with them in market, we see strong method and execution in their approach to go to market.