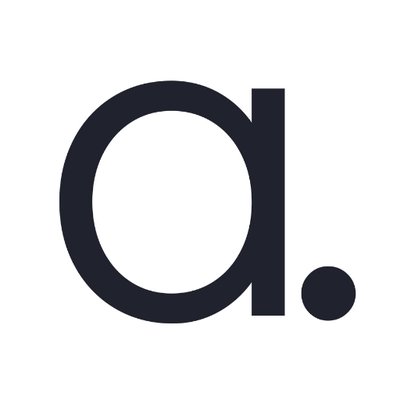 Australian FinTech company profile #11 – Amber Labs
Company Name:
Amber Labs
Website:

Key Staff & Titles:
Co Founder & CEO: Aleks Svetski
Co Founder & CTO: Ash McVeigh
Co Founder & Product Owner: Chantelle de la Rey
Lead Developer: Hayden Jackson
Front End Developer: Jin Shin
Head of Growth: Sunny River
Customer Success: Ryan Neale
Meet the Team: https://www.youtube.com/watch?v=jKsBFQpA3XY
Location(s):
Brisbane
In one sentence, what does your fintech do?:
Amber is a cutting edge mobile exchange, wallet & micro-investment app – all in the palm of your hand. Our mission is to make exposure to Bitcoin & the new wave of digital assets as simple, low risk & automated as possible.
How / why did you start your fintech company?:
We started Amber because we believe Bitcoin is a fundamental re-invention of Money; not just payments. It's a multi-decade transformation of the concept of value store & transfer.
As more capital flows onto the network, the unit value per Bitcoin will increase; resulting in more infrastructure development & greater network security, which both beget more capital flow, all driving the unit value forward.
As a result; the greatest opportunity in this space, over the coming years, is accumulating Bitcoin as a verifiably scarce digital asset.
Amber was designed to be the #1 application for retail consumers to participate, in what's likely to be the most asymmetric opportunity of our lifetime.
What the best thing your company has achieved or learnt along the way (this can include awards, capital raising etc)?:
Raising our $1.25 million seed round has probably been our biggest milestone to date and the launching of our product after 12 months of development.
Furthermore, we did this in an environment of noise, ICO's and sheer madness.
We managed to stay true to our mission the entire time, raised all our money via the sale of equity, avoided the entire ICO & token sale fiasco & with a fraction of the capital that was being thrown at "projects" over 2017 & 2018, we're one of the few with a product in market, generating revenue & growing daily.
Testament to the path we took was the resulting investment from QUT's investment fund, making Amber the first Australian Bitcoin & Digital Currency company to be backed by a major university.
What's some advice you'd give to aspiring start-ups?:
Know your domain
Focus. On product, on customers & on your mission
Operate with integrity. Sometimes it's hard, but it pays off in the end, especially reputationally.
Network. Lots
Find & hire great people. Work with them. Build cool shit.
Work Hard
It's not meant to be easy. If it was, everyone would do it. What's to be earnt is to be worked for.
What's next for your company? And are you looking to expand overseas or stay focussed on Australia?:
Over the next few months we'll raising our Series A.
With an app in market, the capital we acquire will enable us to scale up our client acquisition efforts. We will be looking to dominate the Australian marketing before we move into either Sth East Asia, India or Brazil.
What other fintechs or companies do you admire?:
Up Bank: https://up.com.au
Revolut: https://revolut.com
Robinhood https://robinhood.com
What's the most interesting or funniest moment that's happened in your company's lifetime?:
We thought our latest April fools skit was pretty funny. We've been pretty vocal against ICO's in the past, so we released an article and video announcing Amber's new "token sale" on April 1st.
Official Public Announcement: https://medium.com/heyamber/the-amber-token-sale-59075fdce14c
Video: https://youtu.be/W51xOO5-MOs
Quite a few people actually fell for it!