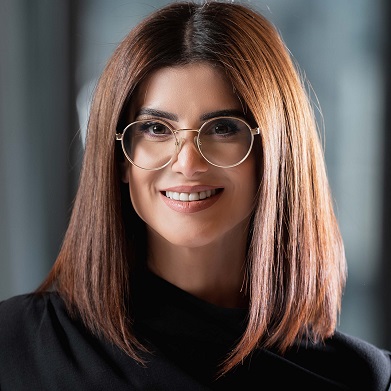 Australian fintech Capital & Centric Funding opens its doors to litigation funding
Capital & Centric Funding, an innovative Australian fintech company has announced that it will be prioritising litigation funding.
Capital & Centric Funding CEO Mona Chiha (pictured) stated, "Litigation funding plays a crucial role in providing individuals with the financial support necessary to pursue legal battles that they may not have otherwise been able to afford. In the case of personal injury, victims are already grappling with physical, emotional, and mental pain, and the additional stress of securing funds to pursue relief can be overwhelming. Our organization has partnered with some of the most reputable law firms in Australia to assist victims in pursuing their claims. Our goal is to have a positive impact on our community, and supporting those in need is one way we can contribute positivity in a dire situation."
Litigation funding refers to financial support for the expenses incurred during the conduct of a legal case. In certain countries, including Australia, this also takes on the risk of adverse costs, which are the expenses that must be paid to the opposing party if the litigation is not successful. In the event of a successful outcome, the funder is reimbursed for their expenses and may receive a percentage or multiple of their invested funds or in some cases, partial, funding such as a portion of costs or disbursements only.
The use of litigation funding has been validated through numerous cases, including the 2006, landmark ruling by the High Court of Australia in Campbells Cash and Carry Pty Ltd vs Fostif Pty Ltd (2006)CLR 386.
The court held that in principle, litigation funding facilitates access to justice, strengthens the court's process, and aligns with public policy.
The funding process begins with an agreement between the Fund and a legal firm. The firm subbits the details of a particular case to the Investment and Facility Manager, who performs an internal evaluation of the litigation.
If it passes the evaluation, the details are then sent to an external barrister specialising in the relevant area of law for a merit based assessment. If the barrister determines the case has a high chance of success, the funders will agree to provide funding.
The legal firm is responsible for arranging the involvement of  third party experts for providing the necessary advice, reports or materials for the claim. The fund agrees to cover all expenses including solicitor fees. 
Chiha concluded, "My objective for Capital & Centric Funding is to offer a state-of-the-art fintech platform to investors seeking to contribute to the betterment of the community. Through the Litigation Fund, we strive to facilitate litigation financing and support victims of crime and negligence. This represents a unique investment opportunity that not only holds significant profit potential but also generates positive social impact. At Capital & Centric Funding, we firmly believe that pursuing both financial gains and social responsibility is a virtuous approach to funding."