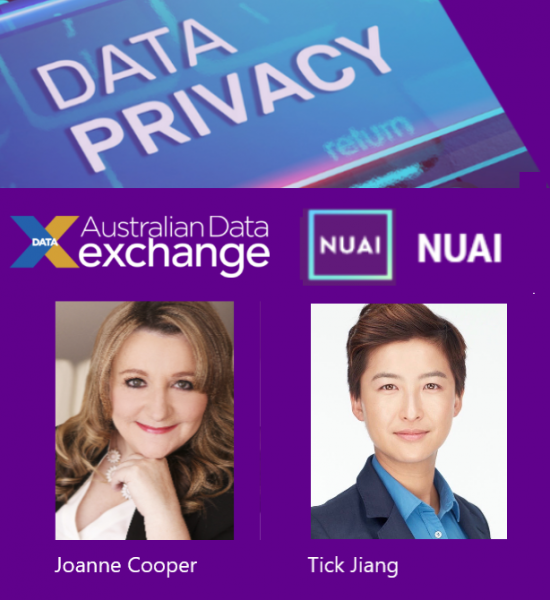 Australian Data Exchange doubles down on decentralised consumer solutions.
Sydney-based Australian Data Exchange (ADX) has doubled down on decentralised consumer solutions by partnering with A.I. firm NUAI to secure technology required to seamlessly service leading Fintech, Health and Platform companies. 
This partnership is part of a strategic program by ADX to expand upon a range of emerging technologies to accelerate the trillion-dollar personal data economy. NUAI.ai is a rising star in the global Deep-Tech space which aligns to ADX's journey to extend customised adaptive AI+ solutions with no downtime.
"ADX is disrupting the first party personal data market and is proving to be one of the most innovative Australian data companies with its focus on consumer-centric and decentralised technologies. We are excited to partner with ADX and promote its global endeavours through NUAI," said Tick Jiang, CEO and Founder of NUAI. 
Joanne Cooper, CEO of ADX stated, "The NUAI partnership consolidates our ability to deliver robust Data Centric, Privacy and Consent models with the power of ethical AI and Machine Learning. We are thrilled to commence working on such ethical human-centred programs led by NAUI's immensely talented CEO, Tick Jiang."
By joining technologies with a core focus on consumer-centricity with decentralised merits, the partnership delivers the essential tech layers required to power borderless data markets. Decentralised approaches reside in ADX's DNA with Opt In, Opt Out data rights consent IP, which has driven an appetite to combine the tech layers that fit naturally within a global data- sharing grid capability. 
Cooper continues, "ADX's prowess as an early enabler of civic data ownership, data privacy, and personal data sharing has allowed us to expedite the shift towards a more democratic level of data exchange, opening the playing field for federated AI.   
"We carefully select top shelf partnerships that give easy access to high-quality consented personal data, data analytics and decision intelligence, all in real time. (ADX is also the exclusive distributor of digi.me's data utility platform). This means start-ups and clients now have the ability to create Industrial 4.0 and Web 3.0 applications requiring personal data utility in sectors such as Open Finance, Social, eHealth or AdTech services where AI and machine learning plays a pivotal role across accurate, permissioned, and interoperable data sources.
"We're excited to continue join forces with capable partners set on expanding data exchange infrastructure to catapult a more socially acceptable and sustainable digital economy."