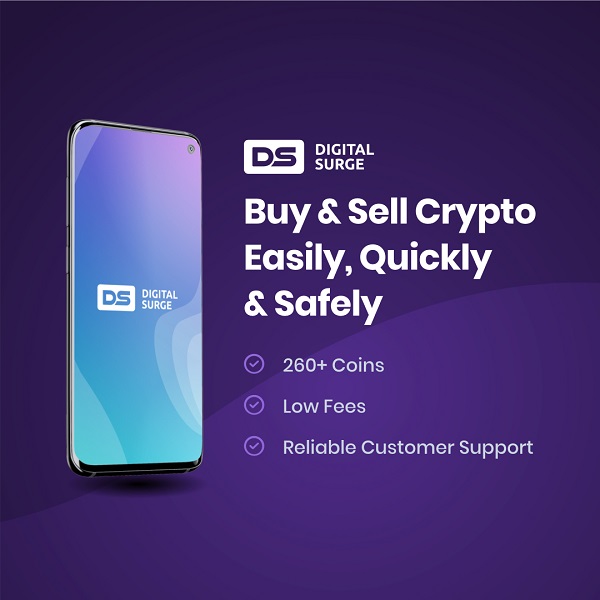 Australian crypto taxes solved
Digital Surge an Australian based and founded Cryptocurrency exchange has just launched an exciting new integration that fixes all your cryptocurrency tax issues. You can now integrate an easy-to-use Crypto Tax Calculator into your Digital Surge cryptocurrency account, allowing you to sort out your required crypto tax reports in under 5 minutes!
Australian Crypto Tax Made Easy 
Known for their user-friendly platform and excellent customer support, the team at Digital Surge are on a mission to simplify the world of crypto for everyday Australians. Now with the launch of this exciting partnership with CryptoTax Calculator they're another step closer to simplifying the process of buying, selling, investing and taxes for all Aussie crypto lovers.
The Crypto Tax Tool You Need
In just 3 easy steps, you can now get a finalized report of your short and long-term gains for the financial year and have your crypto taxes above board and sorted. Here's what you can expect from this convenient new integration.
CryptoTax Calculator
Helps you easily generate tax reports in under 5 minutes.
Made in Australia for ATO tax rules. Just import your trading data directly from your Digital Surge account and the calculator will do the rest.
Subscriptions start as low as just AUD $49, paid annually. However, for a limited time get 40% off using the code "SURGE40" expires July 25 2021
The annual plan covers all previous financial years. If you need to amend your tax return for previous years you will be covered under the one plan.
The subscription comes with a 30-day money-back guarantee and you can cancel anytime.
For more information and a simple step-by-step guide on how to get started click here.
As more and more people invest in cryptocurrency, they will also have to get their heads around the tax implications of buying and selling crypto. Unfortunately, crypto taxes are not as simple as other kinds of investments, and there can be a lot of factors to consider, especially if you're not just buying and holding.
To invest in crypto the easy way, check out Digital Surge for trading that's simple, safe and stress-free.