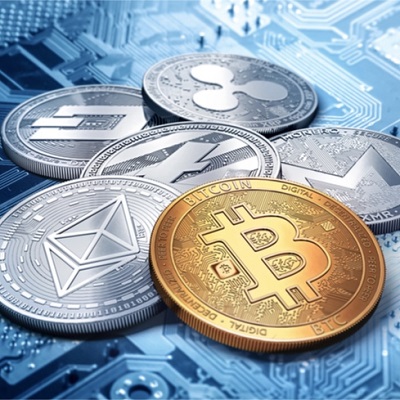 Aussie crypto platform aiming to make Bitcoin investments work harder via crowdfunding campaign
Aussie crypto platform Coinstash has announced hopes to leverage a multi-million dollar raise to evolve into what they aim will become Australia's first all-in-one cryptocurrency platform, becoming the nation's first competitor to global names like Celsius and BlockFi.
The expansion, which Coinstash anticipates will be powered by an estimated $2million equity crowdfunding campaign it launched Tuesday via Birchal, will accelerate Coinstash's vision and take them a step closer to offer cryptocurrency-linked margin loans, interest-earning investments, and credit cards, subject to regulatory approval.
Registered with AUSTRAC and having participated in the Australian Government's Austrade Landing Pad initiative, Coinstash has rapidly become one of  Australia's most trusted and reliable platforms for buying and selling 24 cryptocurrencies, including Bitcoin (BTC), Ethereum (ETC), Bitcoin Cash (BCH), Tether (USDT), and Ripple (XRP).
Coinstash co-founder Mena Theodorou said it was time for Australian providers to step up and make crypto investments work harder for the local market, "The Australian cryptocurrency space is not-only fast-growing, it's getting more saturated every year with new apps and exchanges. The problem is that the space is still dominated by global exchanges, with complex trading features and inconsistent local customer support. When something goes wrong with these platforms, not only is it difficult to get help in most cases, it's also impossible to track down lost investments.
"Coinstash is an Australian platform built for everyday Australians, with a clear goal to capture the local market with an Australian-owned and regulated product. We hold compliance and security at the utmost highest priority and are positioned to service our customers via our dedicated and experienced customer service representatives working in real-time.
"With the recent surge in the cryptocurrency market, many Australians want to get their hands on some form of cryptocurrency. Bitcoin isn't just reserved for the 'cypherpunks' and institutional investors anymore. Everyday Aussies have skin in the game, and we want to create a secure offering that helps them access this market, but also make their investment work harder for them once they've acquired a crypto asset," he said.
"Your Bitcoin and other cryptocurrency do not need to be sitting idly in a wallet. With a regulated product,  could be used to generate returns and for making day-to-day payments. We intend to apply for all necessary licenses here in Australia, which, if granted, will allow Coinstash to provide the option for Aussies to earn interest on their cryptocurrency holdings (competitive and calculated daily), borrow Australian dollars using their crypto holdings as collateral, as well as spend their cryptocurrency via a crypto credit card," said Theodorou.
Developed by cryptocurrency experts and serial entrepreneurs Ting Wang, Mena Theodorou, and Felipe Vorobey, Coinstash aims to offer a competitive and transparent platform for accessing cryptocurrencies in Australia.
An already established and successful platform, the company has grown 25 times in monthly trading volume as of February 2021 compared to February 2020.  Coinstash endeavours to take the lead to pioneer and release new products and services never provided by Australian cryptocurrency companies before.
The focus of Coinstash's Birchal campaign will be to raise capital to be used for expanding its offering to include Coinstash Earn, Coinstash Borrow, and Coinstash Spend, including, applying for the appropriate licenses. The company's primary goal is to create crypto-based financial services that are similar to those Australians are accustomed to, such as credit cards, lending services, and interest-generating investments, subject to regulatory approval.
Coinstash has garnered initial investment support from several influential private investors, such as Brisbane-based firm Voyager Ventures, and intends to use the funds raised in the campaign to support product innovation and development, customer experience, and future expansion plans into other APAC markets.