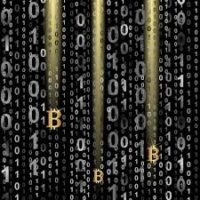 ASX spends $9m to boost stake in blockchain company
The Australian Securities Exchange has forked out an extra $9.5 million to increase its stake in blockchain company Digital Asset to over 8 percent.

The stock exchange in January announced it had paid $14.9 million for a 5 percent stake in the US-based fintech firm. The money was also intended to help fund the development of a new post-trade platform for the ASX based on distributed ledger technology.

At the time the ASX said it had the potential to buy further equity if it chose.

It today said it had taken up that option and splashed an extra US$7.1 million (A$9.5 million) to increase its stake to 8.5 percent.

Digital Asset has also been appointed the ASX's preferred partner for the technology that will underpin the stock exchange's new post-trade cash equities platform.

The ASX's existing CHESS platform will continue to run until the exchange makes a final decision on the technology foundation of the new solution next year.
To read more, click on the link below…
Source: ASX spends $9m to boost stake in blockchain company – Software – iTnews