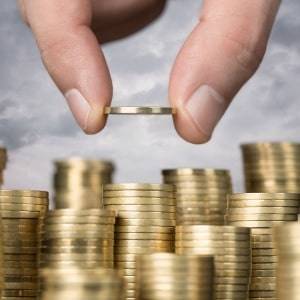 ASX-listed fintech Identitii raises additional $1.4 million via Rights Issue
Identitii Limited has raised an additional $1.4 million via a Shareholder Rights Issue which closed on 18 November 2021. This issue, together with the successful $6 million placement to sophisticated and institutional investors completed earlier in November, takes the total new capital raised in Q2 FY22 to $7.4 million (before costs).
Approximately 8.77 million new shares will be issued to participating shareholders on 24 November 2021 at $0.16 each.
The capital raising will help finance current and future growth initiatives, including:
The provision of working capital for Identitii to execute its LAND, EXPAND and CONNECT strategy
A ramp-up of sales and marketing activities, as the company continues to drive new customer growth, following the announcement of deals with Novatti and Standard Chartered Australia earlier this financial year
Continued enhancements to Identitii's core platform to provide new features and functionality that increase revenue per customer and help Identitii expand into new markets; and,
Efforts to monetise Identitii's US patent.
Commenting on the announcement, John Rayment, CEO, Identitii, said, "I'd like to thank all of our existing shareholders, friends and family for their ongoing support. We also take this opportunity to welcome a number of new shareholders to our register. Some of the additional capital raised in the just completed placement and rights issue will fund further investment in our unique platform. The platform enhancements coming out of this R&D as well as the increased resources directed towards sales and marketing will make our RegTech offering even more attractive to prospective clients – and not just those based in Australia. We are very excited about the early success already coming out of the next phase of our growth initiatives and look forward to providing investors with updates on further developments as they happen."