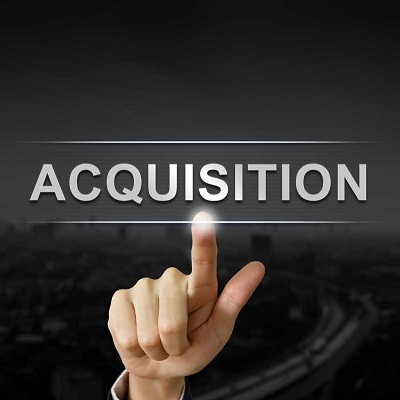 ASX-listed Complii Fintech Solutions to acquire MIntegrity
ASX listed Complii Fintech Solutions, a provider of Australia's first fully integrated capital markets platform for financial advisers and brokers, has announced that it has entered into a binding business acquisition agreement to acquire MIntegrity, a leading Australian compliance consulting business.
Established in 2013, with over 100 clients, MIntegrity is a fast-growing Australian consulting firm focussed on compliance and risk for the Australian financial services sector.
The acquisition is slated to further diversify and add significant revenue to the Complii Group, as well as providing increased scope for cross selling the Group's service offerings to a wider client base.
The transaction consideration will be paid as follows:
the issue of 13,000,000 fully paid ordinary shares in ASX: CF1
an initial payment of $150,000 followed by two further payments of $75,000 over 24 months, subject to the achievement of agreed performance goals.
Craig Mason, Executive Chairman of Complii Fintech Solutions, said, "I am delighted to have the MIntegrity team joining us. Their skills, expertise and network will add significant value to Complii.
"This acquisition cements our previous acquisitions of PrimaryMarkets and Registry Direct and will create a stronger compliance ecosystem, adding services to our unique technology platform and consolidating our positioning as the "backbone" of Australian equity capital markets.
"We expect to leverage these new skills with our existing client base," added Mason.
"Conversely, their client list will open the door to incremental business opportunities for Complii and other Group business units," he noted.
MIntegrity's solutions include RegsWeb, a digital regulatory web service that combines MIntegrity's regulatory domain expertise with access to their digital regulatory library, which complements Complii's compliance modules.
The MIntegrity offering also includes their MIWize e-learning portal, a library of specialised e-learning modules designed to help financial services practitioners in line with FASEA requirements, delivered through Complii's existing CPD online management platform, ThinkCaddie.
MIntegrity's Andrew Tait, Co-Founder and Managing Director, and Amanda Mark, Co-Founder and Managing Director have been responsible for the growth of the business.
Amanda Mark commented, "As MIntegrity approaches its 10th year of operations we are excited with this opportunity. We look forward to joining the Complii Group and believe this will further strengthen the services offered to financial services firms in Australia and the wider region."