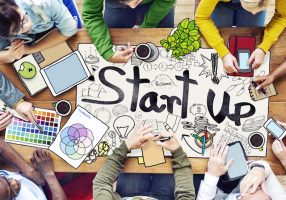 ASIC to build fintech start-ups a 'regulatory sandbox' to test ideas
The corporate regulator will allow fintech start-ups to test their ideas with real customers for a period of six months without having to hold a financial services licence, under a new "regulatory sandbox" proposed by Treasurer Scott Morrison in the May budget.

In a consultation paper released on Wednesday morning, the Australian Securities and Investments Commission said the creation of the sandbox will allow financial services start-ups to attract investment and get to market faster by providing "limited testing and concept validation to occur without businesses needing to comply with all the usual regulatory obligations".

The sandbox was proposed by the federal government as part of its plan to create an technologically driven innovation-based economy. Mr Morrison has pointed to fintech as a driver of microeconomic reform which can boost productivity and competition in financial services and potentially boost Australian service exports to Asia.

ASIC said fintech start-ups are having issues bringing new ideas to market quickly and determining whether they had the right skills, which was limiting access to capital.

Under the current regulatory framework, a new business wanting to provide financial services must generally obtain an Australian financial services (AFS) licence from ASIC, or have another licensee act as its representative, before it can test whether its products or services are viable, which is expensive.

"Although there is significant flexibility within the current regulatory framework, we consider that the issues and challenges faced by innovative start-up businesses may warrant additional measures," ASIC said.

ASIC said its new AFS licensing exemption would facilitate rapid development and business model changes and remove barriers to entry, thereby fostering increased competition to ultimately benefit consumers.

It  also wants to help start-ups overcome "organisational competence" issues to allow them to get certainty about their business model and attract investment before working out whether they need to hire a responsible manager.

Comments on the consultation paper are due on July 22. ASIC said its regulatory guidance and licensing exemption would be finalised by December.
To read more please click on the link below…
Source: ASIC to build fintech start-ups a 'regulatory sandbox' to test ideas – Sydney Morning Herald