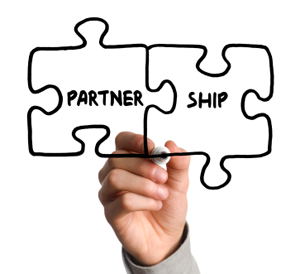 APP Securities and Ignition Wealth announce partnership to provide digital advice
APP Securities and fintech Ignition Wealth have today announced a new partnership to provide digital financial advice to APP Securities' clients. APP Securities is an Australian stockbroking and investment banking firm, which offers a wide range of investment products, as well as a comprehensive suite of financial services spanning Corporate Finance and Advisory, Institutional Sales and Trading, Private Client Advisory and Research.
"Embracing digital financial advice will allow us to provide our clients with the latest in financial technology and complements our existing broking business. We are delighted to provide a solution that can be tailored to each of our client's needs, enabling our brokers to maintain and grow the strong relationships they have with clients." – Sangeeta Venkatesan, CEO, APP Securities.
The mobile-first digital financial advice solution provides APP Securities clients with the technology to complete their risk assessment, accept a diversified portfolio, fund, invest, execute trades, monitor, rebalance and maintain contact with their broker through secure online messaging. Clients who require traditional financial advice (outside of share trading) will be able to access the Ignition Wealth Advice Team, complementing general advice and allowing them to broaden their offer.
"In 2017 our clients expect to be able to manage every aspect of their lives from their mobile phones. The Ignition Wealth solution allows us to provide our clients with world class digital financial advice, from the palm of their hands." – Adam Joseph, COO, APP Securities.
Ignition Wealth's technology stack is multicurrency and multilingual, making it a ready-to-go technology solution for multinational financial enterprises.
"Ignition Wealth is delighted to enter the stockbroking market in Australia by providing digital financial advice to APP Securities." – Richard Liverpool, Head of Sales and Marketing, Ignition Wealth.
Ignition Wealth's digital financial advice solution will currently be offered to APP Securities clients who are resident in Australia.