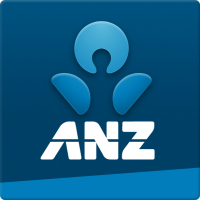 ANZ's Shayne Elliott favours partnering to cut innovation risks
ANZ's chief executive has flagged further partnerships with fintech and regulatory technology companies, saying large organisations faced a "trap" of driving up operational risks by doing too much themselves.

Fresh from a trip to Europe to see how banks were tackling the rapid rise of digital, Shayne Elliott said he was not concerned that fintechs were trying to "eat our lunch" and tipped that banks and start-ups would increasingly leverage each other's skills and market ­advantages.

After signing up ANZ last year to Apple's digital wallet Apple Pay, Mr Elliott added that technology companies such as Uber and Amazon were setting the bar for consumer expectations and banks needed to learn from them.

His comments came as ANZ appointed Bain & Co consultant Kathryn van der Merwe yesterday as group executive "talent and culture", expanding Mr Elliott's direct reports to 11, including former Google Australia chief Maile Carnegie and former Dimension Data executive Gerard Florian.

Mr Elliott did not respond to speculation that ANZ was eyeing a tie-up with small business fintech lender Moula after rivals Westpac and Commonwealth Bank trialled relationships with Prospa and OnDeck, respectively.

He downplayed interest in lending partnerships such as with "peer to peer" lenders, saying ANZ was more keen on deals with payments and "regtech" players.

He said partnering enabled banks to reduce risks associated with trying to offer all new innovations and technology themselves. He added that ANZ's balance sheet of almost $1 trillion meant "we need to be thinking almost in billions in dollars" to grow and add value for shareholders, not smaller markets and investments.

"There's a trap for large organisations and that is the problem of complexity. The more little things you start doing, they drive up your operational risk and it's very hard for large organisations to keep on top of those risks, and that's why they end up having problems," he told the annual Altfi Australasia summit in Sydney. "So we're better off picking a few things and doing them well and letting other people like yourselves come in and complement that. Working in partnerships is inevitable."

Mr Elliott said there were products and ser­vices banks were not best placed to provide and "big banks don't have to hold on to everything". He also dismissed the notion banks were trying to slow the opening up of customer data.
To read more, please click on the link below…
Source: ANZ's Shayne Elliott favours partnering to cut innovation risks – The Australian