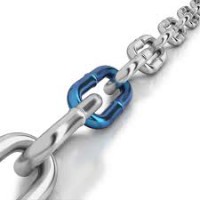 ANZ, Wells Fargo test blockchain for cross-border payments
Blockchain technology promises to reduce the time and cost of transferring funds and increase access to liquidity, according to ANZ Banking Group and Wells Fargo.

The companies made the comments following the completion of a six-month project that built and tested a distributed ledger for reconciling and settling payments between the two banks.

In a recent report on their "proof on concept" the banks said blockchain could "add real value to both the customer experience and the efficiency" of correspondent banking relationships, which refers to deals between global banks over access to local payment systems.

"Cross-border payments and correspondent banking are ripe for rejuvenation," ANZ and Wells Fargo said, pointing to the potential disruption of Swift, the global settlement engine whose infrastructure might be made obsolete by private blockchains.

The banks suggested Swift could morph into a "central body of governance" managing blockchain networks.

Both ANZ and Wells Fargo are members of the Linux Foundation, and used its Hyperledger technology to build a private, shared, distributed ledger platform that operated in parallel with existing infrastructure. It allowed both banks to move funds without centralised infrastructure. They said this increased the speed of confirming the cross-border payment, and made it easier to audit the transactions and to preserve confidentiality. The paper describing the results of the trial has been published on ANZ's BlueNotes website.

Real-time payment chain

The new technology allowed the banks to see a given payment chain, from creation to completion, in real time, compared to the current end-of-day batch process which can take two days to complete. It also could eliminate the need for manual reconciliation between two separately held versions of the account statement under existing corresponding banking arrangements.
To read more please click on the link below…
Source: ANZ, Wells Fargo test blockchain for cross-border payments | afr.com