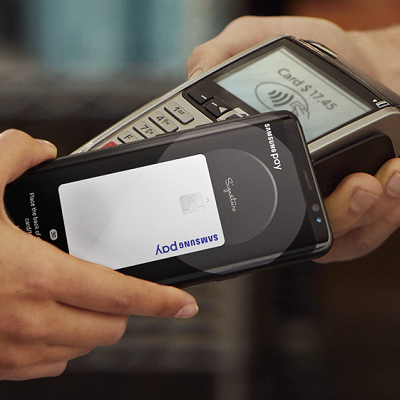 ANZ customers using Samsung Pay can now choose to pay via EFTPOS
ANZ cardholders who choose to use Samsung Pay can now avoid hefty surcharges usually applied at the point of sale on contactless payments.

The major bank will allow its customers to use EFTPOS rather than Visa or MasterCard when making a transaction through digital cards on Samsung phones and smartwatches.

The Melbourne-based bank is the first of the majors to implement a multi-network debit and EFTPOS system for digital wallets and contactless payments through Samsung Pay.

Australia's EFTPOS system usually attracts minimal or no card surcharge fees in comparison with the other two major card systems in play across the national payment network.

ANZ Samsung Pay customers will now have the ability to make secure payments and withdraw cash at the checkout when choosing either a cheque or savings function on the EFTPOS terminal.
To read more, please click on the link below…
Source: ANZ customers using Samsung Pay can now choose to pay via EFTPOS