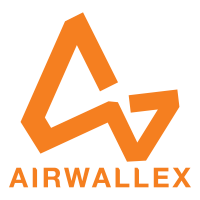 Airwallex and Visa debut Airwallex Borderless Cards for business
Global fintech leader Airwallex is today announcing the launch of the Airwallex Borderless Card for businesses, in partnership with the world's leading digital payments company Visa. Airwallex Borderless Cards is Airwallex's first major product announcement since it achieved unicorn status last year after a hugely successful series C fundraising round.
The new strategic partnership with Visa is a significant milestone for Airwallex. The collaboration focuses on innovative multi-currency cross-border payment solutions for businesses, bringing together Airwallex's market-leading international foreign exchange rates with the security, benefits and convenience of paying with Visa.
Launched at Pausefest 2020, the new card will enable Airwallex account holders to pay suppliers in seconds and empower their teams to make corporate purchase decisions. As a result, businesses will be able to save time, cost and the hassle involved in managing these types of transactions.
The Airwallex Borderless Card is debuting in Australia and will become available in other markets around the world, including the United Kingdom and Hong Kong, later this year.