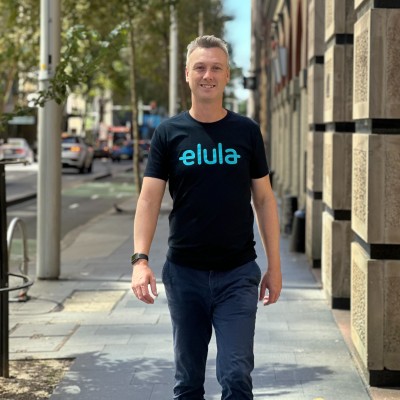 AI-software company Elula hires Colin Adamson as Chief Customer Officer
Elula, Australia's leading AI-software company serving the financial services sector, is pleased to announce the hiring of Colin Adamson (pictured) as Chief Customer Officer.
Adamson, who most recently held the role of Head of Group Strategy at National Australia Bank, has more than 20 years' experience in financial services, including leadership roles across the retail banking industry and has worked with major lenders, both in the UK and Australia.
"As the home lending competition intensifies, the refinance market has considerably increased, and we are seeing a significant demand for our customer retention and acquisition products, Sticky and Nudge," said Elula Co-Founder and co-Chief Executive Officer Josh Shipman.
"Colin will work with existing and new banking relationships both in Australia and internationally to help banks harness the benefits of Elula's AI products to reduce churn, drive acquisition and deliver better customer experiences."
Elula co-founder and co-CEO, Sarah Russell, said that over the past five years Elula has grown to be the market leading provider of banking AI solutions in Australia.
"Colin is ideally suited to play a key role in delivering customer outcomes, as well as helping to maintain the overall trajectory of the business as we continue to grow and evolve," said Russell.
Adamson will also join Elula's leadership team. He starts immediately.