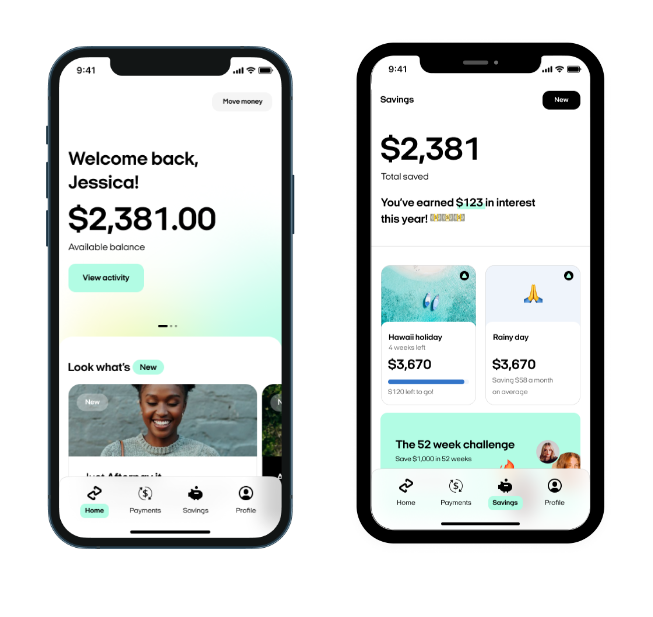 Afterpay introduces 'Money by Afterpay'
Afterpay have announced key details of its new money and lifestyle app 'Money by Afterpay' or also known as the 'Money app', which will begin its roll out today with an Australian staff pilot. The Money app will mark the debut of Afterpay's collaboration with Westpac just ten months after it was announced, setting the scene for a full Australian customer launch in October 2021.
Once it is publicly available, customers must have an existing Afterpay BNPL account to get started and will use their Afterpay credentials to log into the Money app. Within minutes of opening an account, customers can make it their primary money management app. The Money app's home carousel will display their BNPL balance, upcoming orders and installments alongside their daily spending account and savings accounts, giving customers a single, seamless view of their finances.
The Money app will include a simple, yet compelling, savings offer to customers to help ease the mental load so often associated with navigating complex requirements and terms and conditions just to receive a decent interest rate.
The Money app customers can earn a competitive interest rate of 1% p.a. on up to 15 different savings accounts. The benefit of having so many different savings accounts is to allow customers to open separate accounts for different savings goals, and to purchase different things based on their specific needs – large and small.
The Money app offers one daily account with a physical debit card, digital wallet offerings and the ability to easily make and receive real time payments (via the New Payments Platform).
In addition, it is proposed that the daily account will not charge customers fees, making it an ideal primary account for customers to directly deposit their salaries and view their complete financial position in one place. As the app gets closer to its full public launch in October, more insights and features will be introduced to further help customers make more informed spending and saving decisions.
The Money app has been designed to help customers build financial confidence by equipping them with a money management experience better suited to their lives – starting with a real focus on savings.