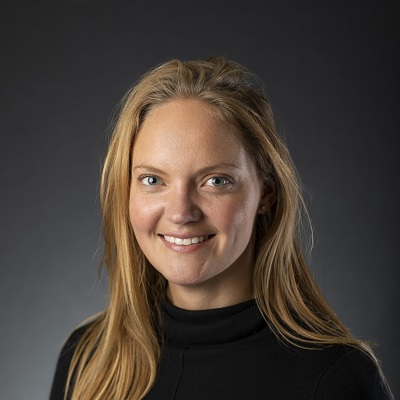 Adatree launches COVID Hotspot Alert – leveraging card purchases to alert you if you've visited a COVID Hotspot
Australia's first non-financial services use case of the Consumer Data Right (CDR) is launching – a new service that leverages card purchase data and cutting-edge data-matching AI technology to alert consumers if they have visited a COVID exposure site. It is an innovative example of using Open Banking and using data for good.
The free service, called COVID Hotspot Alert, sends users who made a card purchase at a hotspot venue or suburb a text message alerting them of their exposure. Currently only available to NSW residents outside of Greater Sydney, Victoria and Queensland soon to come, and with the capability to expand quickly into other states where hotspot alert data exists, it draws on NSW Health data and leverages an individual's transaction purchase data. It is made possible by the Consumer Data Right (CDR) – a heavily regulated data-sharing regime which gives consumers control and ownership of their own data.
COVID Hotspot Alert was created by Adatree – Australia's only accredited and active intermediary of the CDR, and a fintech company at the forefront of Open Banking. Co-founded by former Tyro Payments and Volt Bank employees, Jill Berry and Shane Doolan in 2019, the product developer and software engineer, respectively, were heavily involved in building the two banks and developing innovative financial products, with Jill part of the founding team of Volt Bank.​
COVID Hotspot Alert works by matching customer spend data and COVID exposure site data to notify users who have transacted at a venue of concern within minutes of NSW Health announcing it. Currently, the public experiences NSW Health Alert delays of up to four days behind exposure sites warning customers and staff, due to its manual nature. COVID Hotspot Alert provides a faster and more reliable solution to combat these delays – in 0.03% of the time of a manual contact tracer – in addition to overcoming difficulties for consumers keeping up with daily hotspot lists.
Jill Berry, CEO and Co-Founder of Adatree, said, "We are thrilled to be launching Australia's first non-financial services use case of CDR to demonstrate that tech companies can use data for good and Open Banking is up and running for non-financial uses. We are helping to keep the community safe, keep them more informed, and give Australians greater peace of mind. Using our technology for better consumer outcomes is currently one of the biggest priorities, and as part of our company DNA, we wanted to use our pioneering and regulated technology to support what the government is already doing.
"Despite our Governments taking strong measures to keep the community safe, there are opportunities to improve the alert system using technology. For instance, not everyone scans the QR code to check in – some people simply forget – and contact tracing is a manual process, so it's understandable that receiving results can be slow and delayed. It is also difficult for people to keep up with the long list of exposure sites.
"We believe that technology companies have an obligation to use technology and data for good, and at Adatree, we are champions of using the Consumer Data Right to benefit the public, not just for commercial purposes. As one of only a handful of companies who are active data recipients, Adatree is pleased to provide this free service to help fast-track contact tracing results. Think of it as your personal contract tracer."
COVID Hotspot Alert operates by using cutting-edge artificial intelligence (AI) to analyse raw transactional banking data and COVID location data to create a data-matching algorithm. Once a user provides consent for Adatree to collect its data for matching, the service will continuously analyse data in the background and alert users when they are at risk.
The efficient data analysis and transformation of CDR transaction data across different banks is made possible using AWS Glue DataBrew and AWS Athena. The cloud-native service development was made using the AWS Serverless Application Model and integrated within the Adatree ADR Platform within just a day.
The non-revenue generating service is currently in its Public Beta Phase, and users can join the waitlist via the website. Once accepted, they will receive an email link to a consent registration form which grants Adatree access to use their data only for the purpose of receiving hotspot alerts. Customers can revoke their consent at any time if they choose to do so. Once registered, users will only receive a text message when somewhere they have made a card purchase is later deemed a venue or location of concern.
Minister for Superannuation, Financial Services and the Digital Economy, Jane Hume, said, "We've said from the outset that the Consumer Data Right is about empowering Australians, putting them in charge of their own data. Here we can see a prime example of that – Australians using their data for health and community protection.