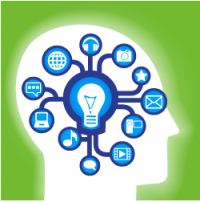 Access to talent critical for innovators
The "Tech Pioneers 50" report, released on Wednesday, ranked Australian and New Zealand businesses on their capital raising efforts, sector diversity, innovation and success with consumers.

Software "unicorn" Atlassian, valued at over $6 billion in 2015, was named the leading tech pioneer, while Kiwi accounting software company Xero was ranked second and creative hub Envato came in third.

H2 Ventures founder Ben Heap, whose firm produced the report alongside investment bank Investec Australia, said the top 50 firms employed 5400 people in high-skilled roles that didn't exist even a decade ago.

He said the companies were best placed to lead the charge into the digital economy.

"The next 10 to 20 years will be primarily driven by growth in companies like those that are on the top 50 here," said Mr Heap.

"I don't see any risk at all that this is a passing fad."

Greg Symons from SocietyOne, a peer-to-peer lending service ranked number 20 on the list, said his industry needed at least another decade to "mature into something significant".

He said his five-year-old business, which recently passed $100 million in loans, would continue to grow within Australia before branching out internationally.

"We'd like to expand at some stage, and our tech needs to be absolutely proven in its local environment," Mr Symons said.

Cabinet Secretary Arthur Sinodinos, speaking at the launch of the report, said the federal government did not want startups and innovation "to be just a passing phase".

"This is about building a new culture across the country as a whole," Senator Sinodinos said.
Source: Access to talent critical for innovators – Yahoo7 Finance Australia